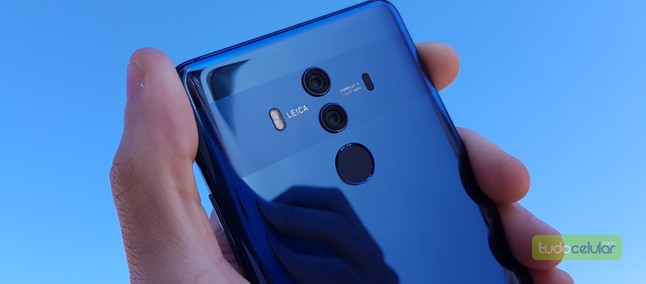 Huawei has a wide range of smartphone lines. The company has the P-family, with the current P20 Pro representative, who is about to disembark in Brazil, after having been seen in certification in Anatel, alongside the Honor line, with Honor 10 and Nova, with Nova 3. In addition, there are Mate devices, which last year were the first to rely on the Kirin 970 processor.
Now Mate 20 Lite, Mate 20 and Mate 20 Pro often give up. We saw a representation of the final appearance of the cheaper model and the first few indications of the other two are becoming more and more frequent. The past few days we have seen that Mate 20 Pro will have a triple camera system, arranged in a slightly different way. Now two new views confirm this, indicating that the default template looks pretty much the same.
The cameras in a square format will be present on both devices. In addition, on the fingerprint reader, the Mate 20 will have it on the back, while the Mate 20 Pro does not appear to have this feature, indicating that it may be under the screen, or using a different biometric recognition system. The notch-size of the Mate 20 Pro indicates the existence of a 3D face recognition system, while in Mate 20 there is a drop-shaped notch that only houses the camera at the front.
The bottom is very thin on both models. While the Mate 20 has a squarer appearance, the Mate 20 Pro is rounded and appears to have a curved side screen, similar to what is currently happening on the Galaxy S9. In any case, we know that the company planned an event at IFA 2018 in Berlin on 31 August. Maybe we see the new Kirin 980 chipset, which equips smartphones.
Source link