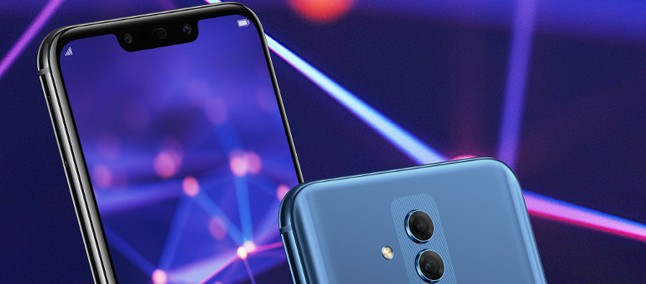 Speaking of evolution between generations (Huawei Mate 10 Lite versus Huawei Mate 20 Lite), we have a redesigned visual device, including the arrival of the notch on the front and a back with a design similar to that of the Huawei Mate 10 Pro, camera in traffic light format and biometric data just below.
Despite the inclusion of notch and consequently the screen magnification, the resolution did not lose quality. According to the GSMArena, the density remained at 409 ppi, with the profit increasing from 76.5% to 81.7%.
The main camera also improved, going from 16MP with f / 2.2 aperture to 20MP with f / 1.8 aperture. The front already jumped from 13MP to 24MP.
The device tank also improved and increased from 3,340 mAh to 3,750 mAh, an increase of 12% between generations.
All speaks of connectivity, the device now has a Type-C USB port, replacing the old MicroUSB. Also included was an NFC antenna, with which the device can officially support Google Pay.
The Huawei Mate 20 Lite is released today in Europe and arrives for 1,599 Polish Zlotis or in direct conversion, something of 1775 reais, regardless of possible taxes and taxes in case of import.
What is interesting at the beginning of the sale is that the device comes with a promotion promising its buyers to receive a Huawei Smart Scale, the smart balance of the brand, as long as the purchase is made until 9 September.
As far as the sale on the Brazilian market is concerned, there is no official information about it, but given the arrival of the brand to the country in cooperation with Positivo, it would not be impossible to see how it would arrive in the not too distant future.
Source link