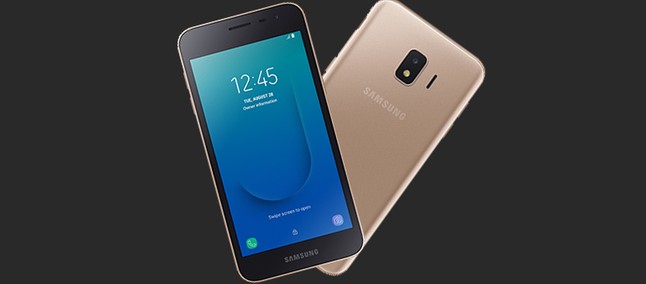 Samsung announces a new smartphone at least twice a month, which generates a lot of confusion among people who have not gotten used to the alphabet of the company's mobile division. However, one of the entry devices, the Galaxy J2 Core, announced today (24) in Malaysia and has the Android Go as your OS version.
Since last month, TodoCelular has published various rumors about how Samsung would work on the system to bring something optimized to its baseline, but now we already have the complete information about the handset to share with you.
Android Go
Announced on Google I / O 2017, Android Go was introduced to the market as an alternative to improving performance on low-cost smartphones. The company's standard operating system, regardless of the extent to which the manufacturers performed optimizations, ensured that the most basic devices began to feel the need to force performance, leading to crashes and even the need for change.
Although it is possible to be installed on devices with a line-top, it is not necessary to optimize both a smartphone that already delivers high performance by having a hardware architecture that makes this possible. Another point that deserves attention is that this version of the system has limited possibilities to increase fluidity, so it would not be necessary on a more powerful device.
Galaxy J2 Core

This is the first device from Samsung to introduce Android Go, which can also be a test of the company to know how the device will be accepted in the market. Although it is a simple handset, the company has invested to provide the niche that offers the best possible user experience, with a long battery life and optimization to improve performance.
"At Samsung, we strive to provide our customers with inspiring technology and industry-leading innovation across all our devices in each category to meet their needs." The Galaxy J2 Core offers a complete smartphone experience, with some of the key features available in state-of-the-art devices such as battery, storage and performance that are especially attractive to start-ups, "said June Park, Vice President Global Product Planning, Mobile Communications Business, Samsung Electronics
With a design that is very similar to the J2 Pro 2018, the J2 Core comes with a single camera on the back with flash, which you really like that you like to photograph. And speaking about photo's, the camera's have an acceptable resolution for the line, 8 MP on the back and 5 MP on the front, which does not guarantee incredible photo's, but allows good lighting to make good photo's.
Because it is a simple mobile phone, we can not expect too much from the hardware, and this may be possible too 1 GB of RAM and 8 GB of storage space, which can be increased via microSD card. For the time being, the device is only available for purchase in the countries of Malaysia and India and can cost less than $ 100 ($ 412 in direct conversion).
TECHNICAL SPECIFICATIONS
4-inch quadHD TFT screen with a resolution of 540 x 960
Samsung Exynos 7570 processor
Four cores with a maximum clock of 1.4 GHz
1 GB of RAM
8 GB of internal storage space
8 MP f / 2.2 single reversing camera
5 MP f / 2.2 camera on the front
2600 mAh battery
Android 8.1 Oreo Go edition
Source link