After mistakes of the referees in club games, Palmeiras president was at the headquarters of the entity organizing the Brazilian championship and the Brazilian cup this Monday.
On Monday, Mauricio Galiotte fulfilled the promise and was at the headquarters of CBF in Rio de Janeiro to gather improvements in arbitration. The Palmeiras president had already expressed his public dissatisfaction with the penalty kick against the club and in favor of the hand-tied Cruzeiro of Gustavo Gómez, in a 3-1 victory over the Algarve on Sunday.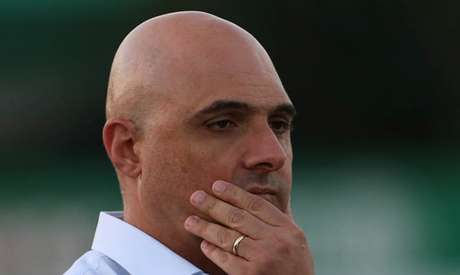 – We have again proposed using technology in football as quickly as possible: the VAR (assistant video recorder) and the referee's dialogue with the assistants. We need to do something to evolve and improve – said the president after the meeting against SporTV.
– Palmeiras has uncovered all our dissatisfaction with the latest results of the arbitration. We evaluate that the referees are far below what we expect and the level of the Brazilian championship. The Palmeiras proposal is to use technology in football as quickly as possible – he continued.
Shortly after the game on Sunday, still in the Pacaembu, Galiotte expressed itself against the level of Brazilian arbitration. And he not only complained about the penalty that was scored in favor of Cruzeiro, but also about the goal that was destroyed for the same Cruzeiro, in the match between the clubs in the Brazilian Cup, and also of the penalty that was not highlighted in the Paulista final against Corinthians.
In the break of Sunday's game, football director Alexandre Mattos also complained against referee Dewson Fernando Freitas da Silva, who registered the protest on the scoreboard. The CBF has already announced that Dewson and his team at Palmeiras vs. Cruzeiro, as well as other referees who miss the final round of the Brazilian, will claim that Series B matches have to be re-evaluated if they can get back to work in the first division.

Source link