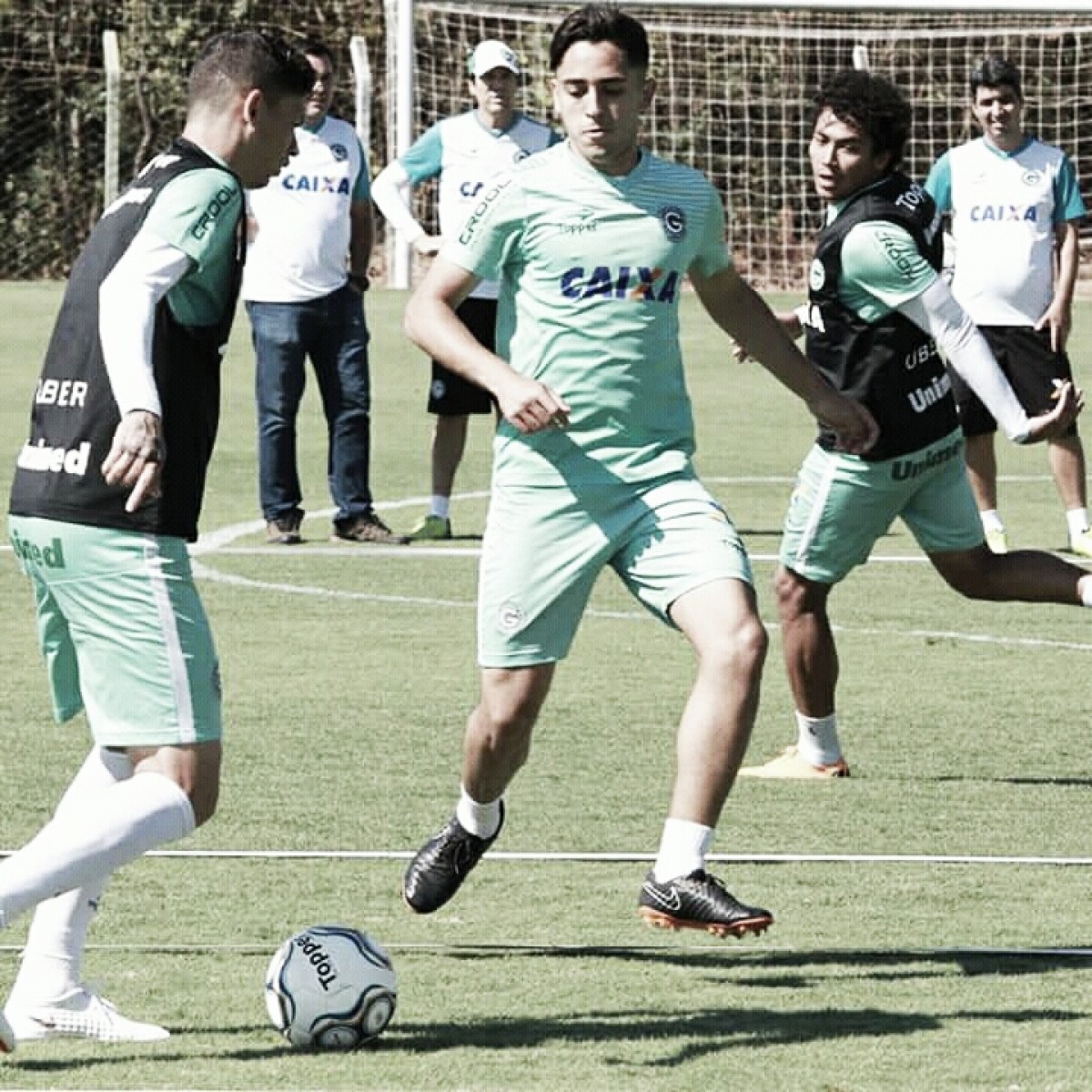 Goiás: Paulo Henrique; Alex Silva, Victor Ramos, David Duarte and Ernandes; Gilberto Júnior, Giovanni and Renato Cajá; Michael, Lucão and Felipe.
Coach: Ney Franco
São Bento: Rodrigo Viana; Tony, Anderson Salles, Ewerton Páscoa and Marcelo Cordeiro; Fábio Bahia, Abuda (Diogo Oliveira) and Roni; Joãozinho, Cléo Silva and Ricardo Bueno. Technical: Marquinhos Santos
Referee: Francisco Carlos do Nascimento
Assistants: Rondinelle dos Santos Tavares and Esdras Mariano de Lima Albuquerque, all from Alagoas
Effects: 22nd round of the Brazilian championship series B
Location: Estádio Olímpico Pedro Ludovico, in Goiânia (GO)
Date: August 21, 2018, Tuesday
Time: 8.30 pm (from Brasilia)
This Tuesday (21), the Goiás receives the São Bento, in the Olympic Stadium Pedro Ludovico, at 8:30 pm (from Brasilia), in a race valid for the 22nd round of the Series B of the Brazilian championship. In a duel of opponents Esmeraldino, who currently holds the fourth position, with 33 points, continues in the hurry to gain access. The Bentão, with 25 points, occupies the 13th position and wants to rediscover victory after bad results in the last rounds.
Goiás tries to maintain good performance
the Goiás began the Brasileirão to visit the relegation zone and took care of the recovery, where he arrived at the G4. The Goiás team has a good track record at home and in the last nine rounds there were seven wins and two losses.
Last Friday (17) the Goiás visited the Figueirense, in Florianópolis and won with a 2-1 victory, the team led by Ney frank will have no eclipse for the game against São Bento.
+ View the offers from our partner Futfanatics
Living highs and lows, São Bento seeks recovery in the championship
If on the one hand the Goiás have a good time in the Brazilian championship, his opponent this Tuesday, the They are BenedictDo not live your best days. The Sorocaba team consisted of three non-win games, two losses and a draw. Last Saturday (18) the team was led by the coach Marquinhos Santos, even gave work to the vice leader CSA, but in the end it was defeated with a goal.
This Monday (20) the São Bento announced a new reinforcement. This is the attacker Danilo Bala, who signed a loan agreement with the team in São Paulo until December 2019. The player arrives in São Bento to cheer up the attacking sector, which scored only one goal in the last three games. However, the player should not face Goiás, the coach that Marquinhos Santos does not have Dudu Vieira, suspended by the third yellow card.
Source link