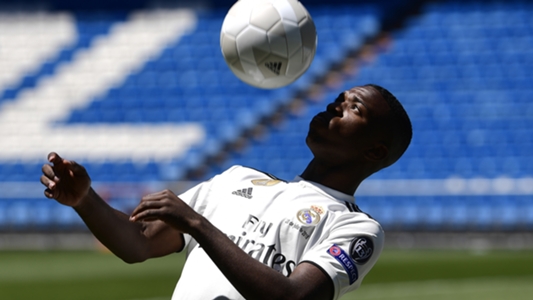 Ex-Flamengo, the striker will be used both in Team B and in the main team of the Whites, according to coach
Vinícius Júnior is one of the topics that the Spanish press has discussed in the last days. There is a lot of discussion about the use of the young Brazilian striker in the main team of Real Madrid.
The press and many fans ask for the use of the former Flamengo in the team that plays La Liga, but this Sunday (26) makes the Brazilian his debut for team B, Real Madrid Castilla.
The striker will face the Las Palmas Athletic, by the Third Division of Spain. Julen Lopetegui was questioned about this during a press conference on Saturday (25), before the Real Madrid-duel against Girona, at 17:15 (from Brasilia), this Sunday (26), by La Liga.
"When Vinícius is the family of the main team, he can play or not, he will play for Castilla, he is a player of the main team and when there is a possibility, it is an option to play.
"He is very young and he does everything right, it is necessary to give him the necessary preparation time, he will grow and we will be very alert to his evolution," he concluded. .
Source link