Should Corinthians play with or without a forward? This question has come back in the conversations between fans and also in the collective interviews of Timão. In 20 games at the helm of the team coach Osmar Loss 11 started with one referee in the attack and nine without (see list below). The figures with the two formations are comparable.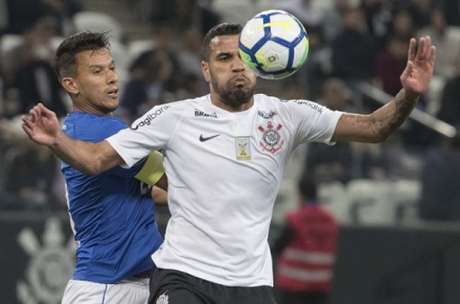 In the 11 games started with center ahead, were four wins, three draws and four defeats, with a use of 48.4%. Already without the so-called shirt 9 from the beginning Timão de Loss played nine times: four victories, one draw and four defeats, with a profit of 55.5%.
Loss took over when Corinthians played without center forward, at 4-2-4. He kept the system up to the World Cup parade when he tested the team at 4-2-3-1. Roger, however, got a sprained left ankle and Jonathas had a muscle strain on his right thigh. With the eclipse, the coach Timão climbed again without a referee in the attack.
After Jonathas' injury in the first half against Cruzeiro, Loss Pedrinho put Romero ahead and saw Corinthians win 2-0. The Paraguayan returned as "false 9" in the next round and scored three goals in the rout 4 against 1 in the Basque Country.
The latest games meanwhile put the system under pressure without Corinthians in the center. The team suffered to be in danger for the opponent and Loss admitted a 9-shirt back.
– The simplest answer is according to the opponent. Because we regularly have income from the formations, they are valued for repetition. We had good moments with offensive mobility, but opponents are starting to adjust. We are not doing better here, we are missing a bit of depth, and we can choose to put a 9 – said the coach, after the 1-0 loss for Grêmio on Saturday.
Besides Jonathas and Roger, the Corinthians team center forward Matheus Matias and midfielder Danilo has been used several times. Roger and Matheus Matias can not defend Timão in the Brazilian Cup, as they have already played in the competition for Internacional and ABC respectively.
PLAY GAMES WITH OR WITHOUT CENTERS FROM:
WITHOUT CENTRAL:
Corinthians 0 x 1 Millionaires
Corinthians 1 x 0 América-MG (Roger participated during the race)
Flamengo 1 x 0 Corinthians (Roger entered during the game)
Vasco 1 x 4 Corinthians
Corinthians 1 x 0 Chapecoense
Corinthians 0 x 0 Atlético-PR
Colo-Colo 1 x 0 Corinthians
Chapecoense 0 x 1 Corinthians (Jonathas came in during the match)
Corinthians 0 x 1 Gremio (Jonathas came in during match)
WITH CENTROAVANTE:
International 2 x 1 Corinthians
Corinthians 1 x 1 Saints
Corinthians 0 x 0 Vitória
Bahia 1 x 0 Corinthians
Cruzeiro 0 x 2 Corinthians – friendly
Corinthians 2 x 1 Gremio – friendly
Corinthians 2 x 2 Cruzeiro – friendly
Corinthians 2 x 0 Botafogo
São Paulo 3 x 1 Corinthians
Corinthians 2 x 0 Cruzeiro (Jonathas left in the 1st time)
Chapecoense 2 x 1 Corinthians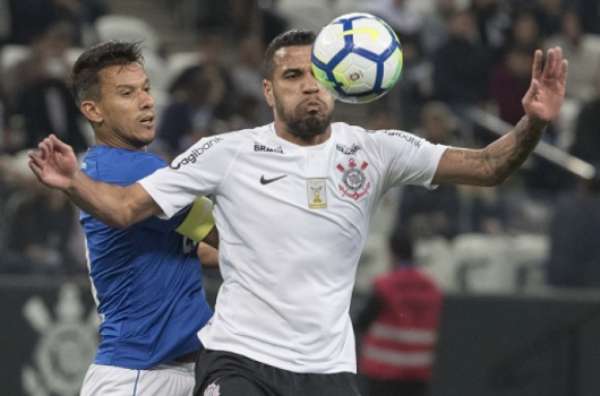 Source link