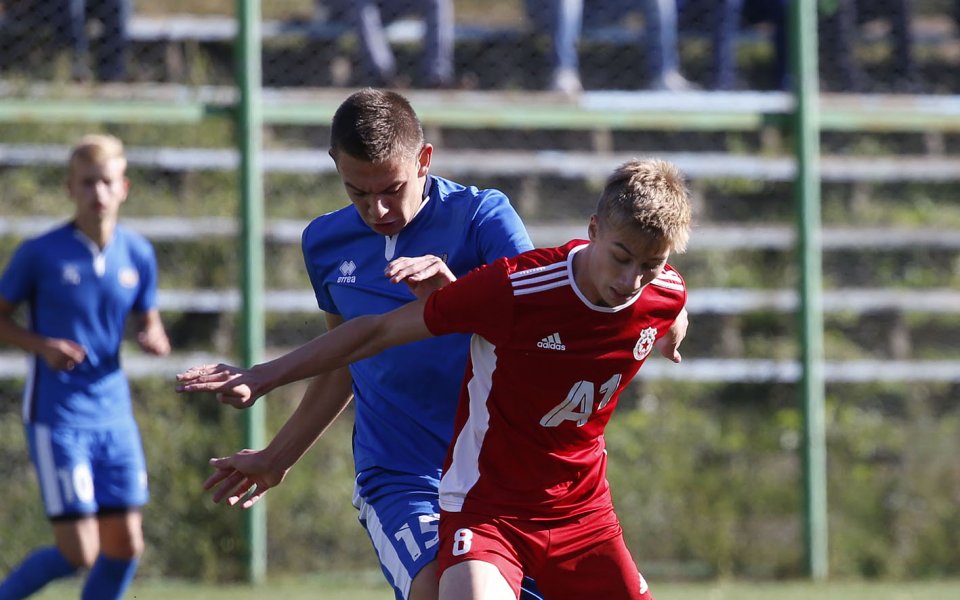 Due to the worsening epidemiological situation in the country and the large number of newly recorded cases of COVID-19 infection in children and youth football, the leadership of the Bulgarian Football Association decided to temporarily suspend the state championships in elite youth football under 15 and under 17 , as well as the competition in the BFU Cup tournament. The decision, taken after consultation with all zonal and regional structures of the Football Association, and on the recommendation of the Medical Commission of the Bulgarian Football Association, will enter into force on November 13, 2020.
The remaining games in the U15, U17 championships, as well as the ongoing BFU Cup tournaments for kids, juniors and seniors, will be played in the spring of 2021.
All local BFU structures remain in daily contact with the regional health authorities and are ready to take additional action, including a temporary suspension of championships in other ages and groups in amateur football.
Follow us anywhere, anytime with Gong.bg's mobile application. You can download it from Google Play, App Store and AppGallery.
Source link