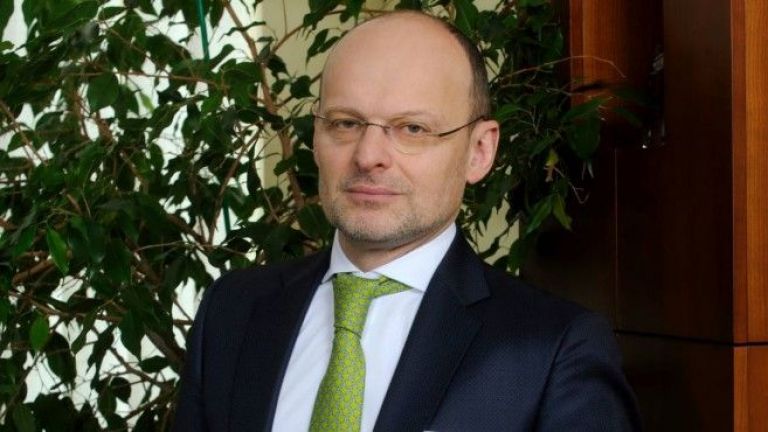 Mr. Tamas Hak-Kovac is the new Chairman of the Board of Directors and Chief Executive Officer of DSK Bank. He accepted the position of Ms. Violina Marinova, who decided to retire after the successful completion of DSK Bank's integration with Expressbank and the end of her 50-year career with the bank. After approval from the central bank, she became a member of the Supervisory Board of DSK Bank, DSK announced.
Mr. Sandor Chani, Chairman and Chief Executive Officer of OTP Bank and Mr. Laszlo Benchik, Chairman of the Supervisory Board of DSK Bank, Deputy Chief Executive Officer and Chief Financial and Strategic Director of OTP Group commented:
"On behalf of the entire management of OTP Bank, we would like to express our sincere thanks to Violina, who embodies the model of a successful career – started 50 years ago as a bank employee and held the position of CEO for the past 16 years. Years since DSK Bank joined the OTP Group, the bank is an example of good customer service, introducing innovations, creating added value for customers and one of the most attractive employers in the market.Ms Marinova's personal input is essential to this success story, including our latest achievement with the record fast and smooth integration of DSK Bank with Expressbank.
It is a great pleasure for us to congratulate Tamas on this exciting new step in his career. Over the past 8 years, he has demonstrated his outstanding leadership skills and outstanding professionalism as CEO and Chairman of the Board of OTP Ukraine Bank. We are confident that Tamas will continue the success of DSK Bank and further strengthen its position as the largest and strongest banking institution in the Bulgarian market. In the spirit of OTP's shared values ​​and exceptional care for our customers and employees, Tamas and Violina will ensure a smooth transition in the coming weeks. "
From 2012 to now, Mr. Tamas Hak-Kovacs has held the position of Chairman of the Board and General Manager of JSC OTP Bank, OTP's Ukrainian subsidiary. Before that, he was Chairman and CEO of Commerzbank's subsidiary in Hungary (2000-2007). Since 2007 he has headed the Commerzbank subsidiary in Moscow and since 2010 he has headed the Commerzbank Division for Central and Eastern Europe (CEE).
Mr. Tamas Hak-Kovacs graduated from the University of Economics in Budapest with a Master's degree in Finance and Accounting. He has also studied at the University of Saarland, Saarbrücken, Germany, the University of Vienna, Austria and the International Institute for Management Development, Lausanne, Switzerland. He has been a Chartered Financial Analyst since 2004.
Source link