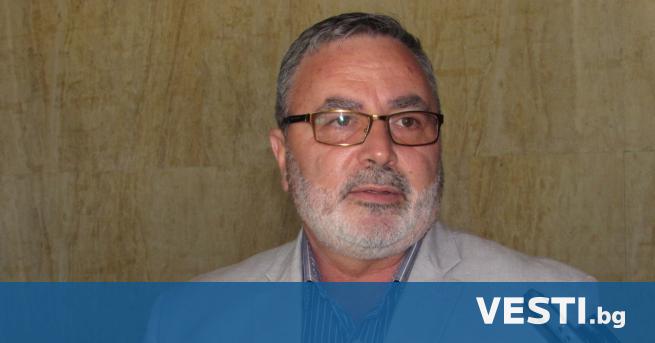 "It is a fact that Bulgaria has been ranked number one in the last few days in terms of COVID-19 mortality. This is an undesirable position, and our country has entered the worst phase of the epidemic. in the first place in terms of obscurity. Our only goal is to stop the trend of constant increases in morbidity and mortality, "said in the broadcast of" Hello, Bulgaria "Assoc. Prof. Angel Kunchev.
"I don't think the measures have been delayed – they come at the right time. I have two major problems: a shortage of personnel in the health system and mistrust in the system, leading to non-compliance with the measures," added Kunchev. to.
"There is sufficient experience in the world. However, the most important indicator remains compliance with specific measures. Vietnam, New Zealand, Australia, Japan and China are the leaders in the world. There is not even a discussion about the measures imposed" , the expert explains.
He added that the measures will be relaxed on December 21, but they will certainly not be lifted.
"The most ambitious plan is to reduce them by 30-35%. It's very difficult to cope in such a short time – three weeks. The best option would be to hit a plateau and the process of morbidity and mortality, we will reduce it – this will also be a success, "said Assoc Prof. Kunchev.
For the relaxation of measures and schools
"I have listened for a long time to the discussion about the thresholds. This way of planning is wrong and impossible. No country works like that. All further measures should be dictated only by the results obtained. They will be gradually relaxed. If we succeed. , we plan to do just that. rehabilitate the work of kindergartens, daycare centers and students up to 4th grade ".
Our idea with these measures is to give people a normal vacation.
"If a specialist tells you that he knows exactly what will happen – then he is lying to you. No one could have foreseen and prepared for everything. Even Switzerland has exhausted the capacity of its intensive care units. The development of the situation will continue. help us take We will try to keep the epidemic at a normal level until we interrupt normal social activities in life, 'the specialist said.
"We've been actively discussing antigen testing for about a week now.
When I'm 100% sure about the antigen tests, I want to match them with the PCR tests. Much depends on which angigenic tests we use. We already know that a morbidity of about 10-15% is starting to take shape, which is hidden. We believe that after each positive antigen test it is confirmed by PCR and that all subsequent measures are activated. If made in a medical facility, it must be PCR tested at the expense of the state. We have bought and distributed a large number of tests. We are currently delivering 1 million tests, "he added.
He expressed confidence that texting, emails and phone calls would be legalized for people who would be quarantined. However, this required a change in the law.
See more on the topic in the video.
Tonight, new measures against COVID-19 will come into effect
Again, a high percentage of those infected with the coronavirus died
NIGHT's mathematician with a prediction for the end of the COVID crisis
WHO said what to do during a pandemic
Virologist: there is another coronavirus with the risk of a pandemic
Mutafchiiski: Medics have been re-infected with COVID-19
Germany wants ski resorts in the EU to be closed
Source link