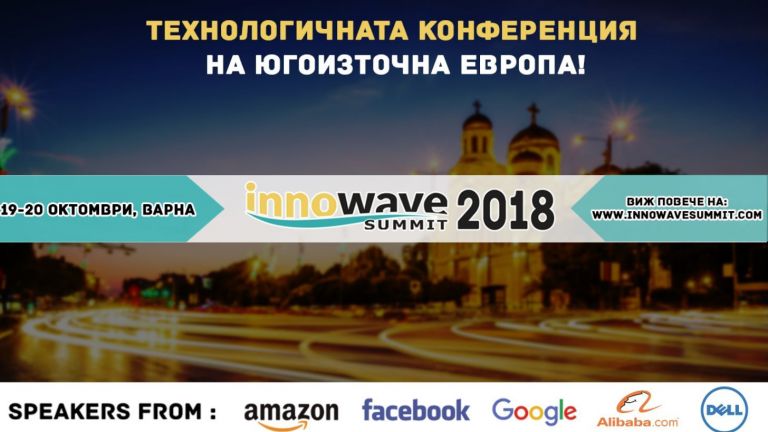 More than 60 world-renowned marketers, sales managers and managers in leading European and international companies, business angels and investment fund representatives from three continents are participating in the second Innowave Summit 2018.
On two consecutive days (19 and 20 October), on the podium of the Innowave Summit, some of the digital leaders of world companies will be present. For the first time in Bulgaria the Global Marketing Solutions Manager for Central and Eastern Europe comes on Facebook – Andrew-Weld Moore; Investor, Consultant and CEO in Aerospace, CryptoTech & Real Estate | SpaceX – Mark Albieber; Google General Sales Manager – Nancy Nemes; co-founder and board member of Siri (Apple) – Norman Winarsky; Alibaba.com / Turkey / Alianza Regional Manager – Jungate Erpolaat, as well as the person personally appointed by President Obama for the digitization of the board of the White House – Thomas Cochran. They present some of the hottest ideas, topics and content about marketing, e-commerce, Bloccain and more.
Innowave Summit – the event changed Varna into a digital hub of Europe, focusing on the quality of the content and globalization of the Bulgarian company. The aim of the event is to create a favorable environment for business development in all areas through the use of best practices and digital technologies, networks, trend research and successful exchange of business models and good practices in the development of successful brands.
Become part of the largest technology conference in Southeastern Europe! Be where your partners, customers, competitors and sources of inspiration will be!
Innowave Summit 2018 Tickets – HERE
More on Innowave Summit 2018 – HERE
VIDEO – HERE
Source link