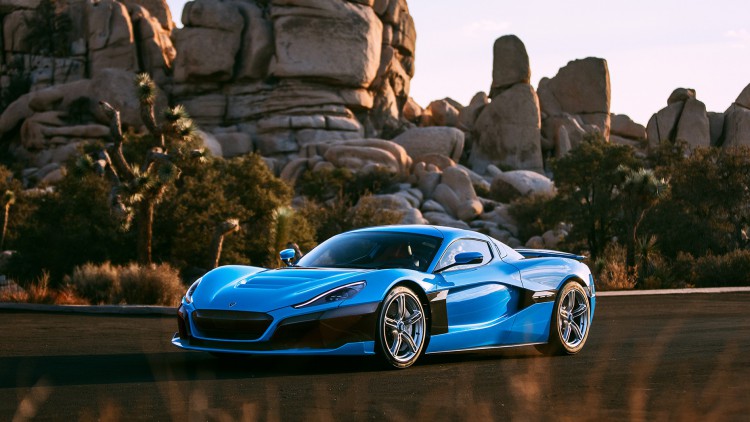 The Croatian company Rimac Automobili showed a new version of its second electric hyper carrier C_Two in Los Angeles.
The model is called California Edition. The premiere of the electric car took place at the famous Petersen Automotive Museum – one of the largest automotive museums in the world, and it is also expected to participate in the Monterrey Car Week.
See images >> >> >>
Rimac C_Two, which is now fascinating with color design, upholstery and new wheels, was shown for the first time in March 2018 at the Geneva Motor Show. The supercaval has one elmotor on each axle, with a total output of 1914 hp. and torque of 2300 Nm.
Aggregates accelerate the ecological vehicle from 100 km / h in 1.85 seconds to a top speed of 412 km / h. The stock of lithium-ion batteries with a capacity of 120 kW / h reaches 650 km without recharging.
In the beginning of the summer, Rimac became co-owner Porsche after receiving 10% of the shares. The Germans rely on a collaboration with Rimac to further develop their own green power plants.
Source link