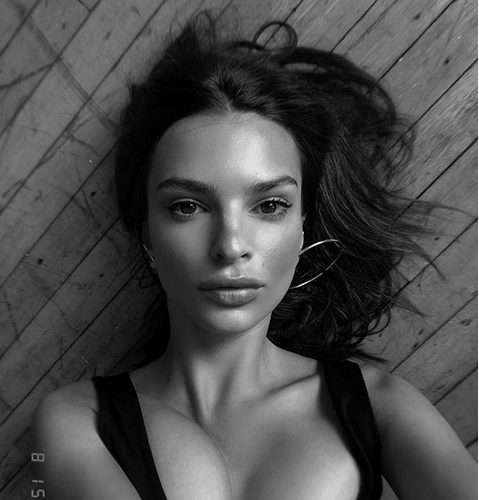 Emily Ratayowski hinted that she was pregnant after sharing a profile on her Instagram story profile where her husband, actor and producer Sebastian Bear-McCall kissed her on her stomach.


This is not the first joke of the 27-year-old model, which suggests that she expects a baby. The ex-surfer obviously does not have the patience to become a mother and so she is more inclined to trust such funny photos.
On the other hand, the fans of the beast sat to greet the future mother with wishes for a light birth, without realizing that the naughty Emily had just misled them.
Only a few hours later, the beauty revealed the joke and came to his fans in all his glamor with this astonishing picture.
Judging by it, there is nothing more to amaze. The millions of lashes that fall under it are clear evidence that her followers are willing to forgive Emily for everything, or an inappropriate joke like this.
woman.bg
// FB.init({appId: '176964795710805', status: true, cookie: true, xfbml : true}); window.fbAsyncInit = function() { FB.init({ appId : '176964795710805', oauth : true, cookie : true, status : true, xfbml : true }); }; function fb_login(){ FB.login(function(response) {
if (response.authResponse) {
var token=response.authResponse.accessToken var t=document.getElementById('fbaccess_token'); t.value=response.authResponse.accessToken; var f=document.getElementById('fbform'); f.submit(); return; } else { } }, { scope: 'email' }); };
// };
// Load the SDK asynchronously /* (function(d){ var js, id = 'facebook-jssdk', ref = d.getElementsByTagName('script')[0]; if (d.getElementById(id)) {return;} js = d.createElement('script'); js.id = id; js.async = true; js.src = "http://connect.facebook.net/bg_BG/all.js"; ref.parentNode.insertBefore(js, ref); }(document)); */
(function(d, s, id) { var js, fjs = d.getElementsByTagName(s)[0]; if (d.getElementById(id)) return; js = d.createElement(s); js.id = id; js.src = "//connect.facebook.net/en_GB/sdk.js#xfbml=1&version=v2.6&appId=176964795710805"; fjs.parentNode.insertBefore(js, fjs); }(document, 'script', 'facebook-jssdk'));
function switch_theme_cookies() { var val = "; " + document.cookie; var parts = val.split("theme="); var themecookie=''; if (parts.length == 2) { themecookie=parts.pop().split(";").shift(); } themecookie=1-themecookie; document.cookie='theme='+themecookie+';expires=Thu, 01 Jan 2020 00:00:01 GMT;path=/'; location.reload(true); return ; }
Source link