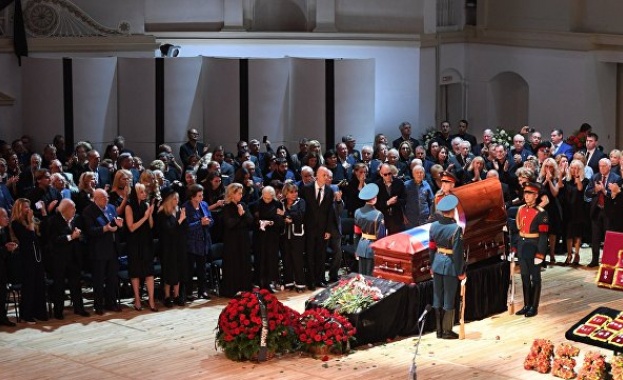 September 2, 2018 14:43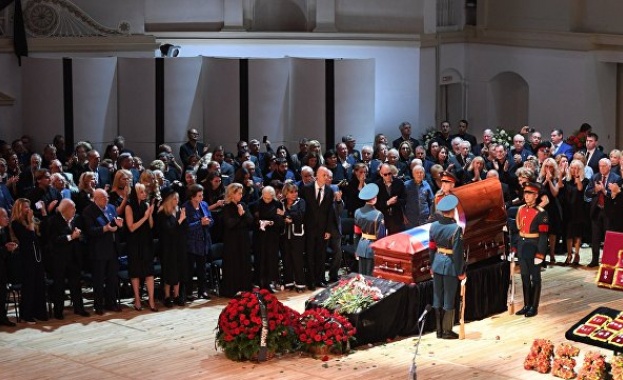 / CROSS / Colleagues, close and admirers of the work of the singer and MP Joseph Kobzon sent him on his last trip to the Moscow Tchaikovsky Concert Hall, reports RIA Novosti.
One of the first to be forgiven by the famous performer is cosmonaut Valentina Tereshkova and doctor Leonid Roshale and singer Alla Pugachova.
Russian President Vladimir Putin, as well as Prime Minister Dmitry Medvedev, had great success with the singer.
The farewell ceremony took place in Tchaikovsky Concert Hall and Kobzone was sent on his last trip with the appalling applause of those present.
For five hours the public squadron in Moscow, thousands of fans of the artist took their last victory to their singer.
"My father lived a perfect life, an impeccable life, he was a great artist, and today we have received a great honor from the people at the highest level in the country – the president, the prime minister, the mayor … The most important thing for my father there was love, support and applause from the audience, "said the son of the artist, Andrey Kobzone.
He asked the attendees to read the memory of their father. The ceremony ended with the calling of "Bravo!" and continuous applause. The participants also shouted in tears, "Thank you very much!".
The USSR National Artist and State Duma MP Joseph Kobzone died on Thursday at the age of 81. He will be buried in the Jewish part of the cemetery of Vostyakov, next to his mother.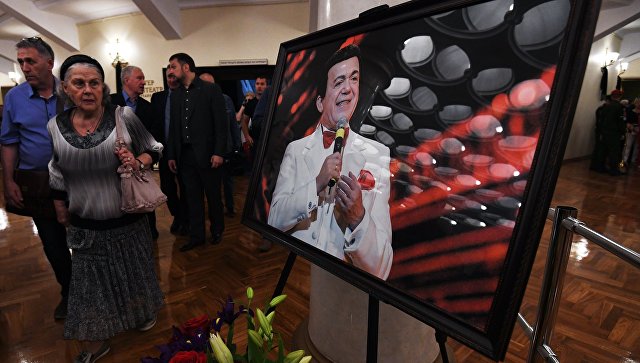 Photo: RIA Novosti
Copyright © CROSS Agency Ltd.
When using content from the CROSS Information Agency
the reference is mandatory.
Source link