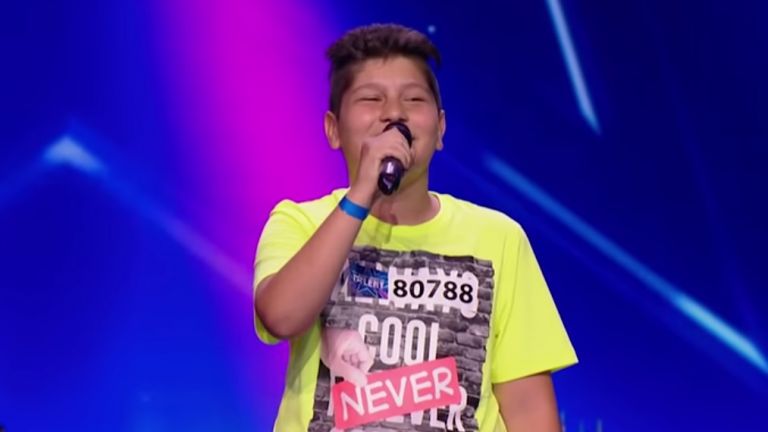 The 12-year-old Christian Mitkov from Vetovo, who, with his performance at Whitney Houston's number I Have Nothing, is looking for talent from the Czech Republic, said that if he won the show he would like to travel the world with his parents and relatives you.
Christian's family leaves Bulgaria when he is only four years old in search of a better life. Initially only his father, Ilian, went looking for a job, and then his mother, Kapka, came with the child.
The family says that Bulgaria is lacking, even though they have a good life in the Czech Republic. When it became clear that Christian was on the show, his feature film became a hit on Facebook. One comment in the publication mentioned that the child is of Roma origin, but thanks to the good living conditions and dedicated teachers in the Czech Republic, each child has an equal opportunity to develop.
Christian says laughing that his participation in the show is a joke, but it is really serious.
"I was very worried, I'm not used to singing for many people and on a big stage", reveals the 12-year-old boy.
She chooses a song from Whitney Houston because she thinks that she is one of the most amazing and famous singers of the nineties. Christian says that if he wins the prize of 50,000 euros, he wants to travel to different countries around the world with his parents and relatives.
Source link