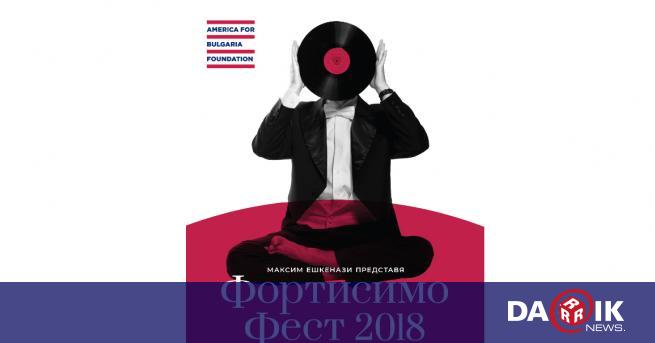 Vratsa is one of three cities in Bulgaria, where the unique Festival for Classical and Folk Music "Fortisimo Fest" is held. The star concert will take place on the opening day of the 130th anniversary edition of the traditional Vratsa Autumn Fair – 14 September at 8 pm for the Hristo Botev Stadium.
In September, the Fortisimo Fest tour will also take place through Sofia and Razgrad. The concerts include the Sofia Philharmonic Orchestra, the Razgrad Philharmonic Orchestra, Donny, Svetlin Rusev, Mihaela Filleva, Slavic Slavchev, Georgi Andreev, Mihaela Marinova, Nevena Peikova, Cosmic Voices Choir with conductor Vanya Moneva and the actors Ana Papadopoulou and Julian Vergov.
The festival for classical and folklore music this year "Fortisimo Fest" promises an unforgettable experience. Two Philharmonic Orchestras – Sofia and Razgrad – will play golden Bulgarian classics, Bulgarian folklore and music from Bulgarian golden films under Maestro conductor Maxim Eskenazy. Donnie, the stars of Monte Music and Virginia Records, virtuoso violinist Svetlin Roussev, as well as the composer and musician Georgi Andreev will take part in the concerts. Three exclusive open air concerts – in Vratsa on September 14, in Razgrad on September 12, Largo Square and in Sofia on September 16 for the Ivan Vazov National Theater, will reunite under the stars the fans of the great Bulgarian music of the past 100 years.
In the three cities the concert program is divided into three parts. Real performances, they will start with classical Bulgarian works for orchestra. The leading Ana Papadopoulou and Julian Vergov will undoubtedly lead the audience through the folklore motifs of Georgi Andreev and the unforgettable music of Bulgarian cult films will be unforgettable.
Bulgarian film music is a second time in the program of "Fortisimo Fest" and this happens after its great success during the concerts in 2017. Traditionally, the festival has prepared a spectacular final for each of its concerts, which last one and a half hours. Access to the concerts is free. The organizers of the initiative are the America for Bulgaria Foundation and the Triolo Quintula Foundation.
Fortisimo Fest is a classical music festival, founded in 2010 by maestro Maxim Eskenazi with the support of the America for Bulgaria Foundation.
The philosophy of the festival is to overcome the boundary between elitist art and the general public.
The long-term goal is to bring classical music and contemporary symphonic art closer to as many Bulgarians as possible. Because music makes people happy! In the years of its existence, Fortisimo Fest attracts young and successful artists and presents the music in a non-traditional, modern and fascinating way. From 2017, Fortisimo Fest will be presenting its concerts to the great Bulgarian music.
Source link