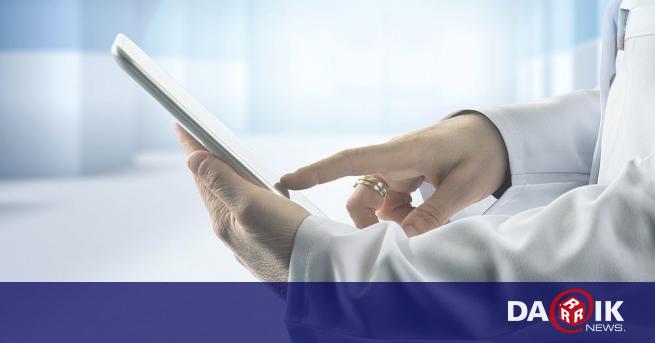 From 20 November 2017 to 24 August 2018, six outbreaks of Ku fever in animals were recorded in the Gabrovo region. During this period, RZI Gabrovo conducted surveys among 81 people (farmers and veterinary specialists engaged in breeding and maintenance of sick animals, as well as persons who used milk and dairy products from sick animals).
The results show that 21 of them had Q fever. All patients have undergone antibiotic treatment. Two of the patients were treated in the hospital. The disease affects both humans and animals. It is caused by bacteria (Coxiella burnetii), quite resistant to external influences and disinfectants.
The main source of infection are pets: cows, sheep, goats, rarely horses and poultry. A higher risk of Ku-fever infection occurs in certain professions: livestock farmers, the leather and dairy industry, veterinarians, veterinary technicians and other professions with close contact with animals.
An unknown disease lurks animal killers
Contamination can take place in different ways: by inhalation of substance contaminated with the excretion of diseased animals, the slaughter and processing of animal raw materials, through the skin and mucous membranes of embryonic animals by the removal of the intestines of animals by the consumption of contaminated food or non-pasteurized milk by sick animals or other dairy products that have not undergone sufficient heat treatment.
There are two ways to accelerate: acute and chronic. The most typical symptoms of acute Ku fever are flu-like illnesses and pneumonia. An influenza-like illness begins suddenly and usually lasts between 2-14 days. The main symptoms are fever – up to 39-40OhC, which takes a long time. Patients complain of severe headache, nausea, fatigue, muscle pain.
Pneumonia caused by Coxiella burnetii can be both mild and self-limiting and serious with complications. It occurs with dry cough, general weakness, chest pain, fever. Headache is a common symptom and is usually intense.
The chronic form of Q fever is very serious and leads to – arthritis (inflammation of the joints), osteomyelitis (inflammation of the bones), vasculitis (inflammation of the blood vessels), inflammation of the brain. Chronic endocarditis (inflammation of the inner layer of the heart) is the most common complication of chronic Q fever.
Cocaine infection can also occur with the clinical picture of acute viral hepatitis – nausea, vomiting, darkening of the urine, yellowing, elevation of liver enzymes.
Infection in pregnant women leads to severe disabilities. Pregnancy ends in just a third of cases.
In case of a timely diagnosis the treatment of Q fever is successful, but it is better to avoid the disease by following some prophylactic measures, such as:
use protective clothing, masks and gloves to care for animals (cows, sheep or goats);
disinfect stables, pens and other service areas;
in case of signs of Ku fever in animals – abortions, preterm birth, contact the veterinary examination and treatment service;
strictly follow the hygiene in milk production – wash, clean and disinfect the dishes;
consume milk after proper heat treatment and cheese after a sufficient maturation period;
if you have contacts with suspect animals or if you have used animal products that have not been exposed to sufficient heat;
treatment and symptoms such as fever, fatigue, headache and pain in the leg muscles, seek immediate medical attention.
Important!
In connection with the aggravated epizootic and epidemiological situation in the Gabrovo region with regard to the Ku fever, RZI Gabrovo recommends: "Do not buy dairy products with unexplained origins from unregistered manufacturers! The fact that milk, dairy products and meat are "homemade" does not mean that they are 100% safe! "
Source link