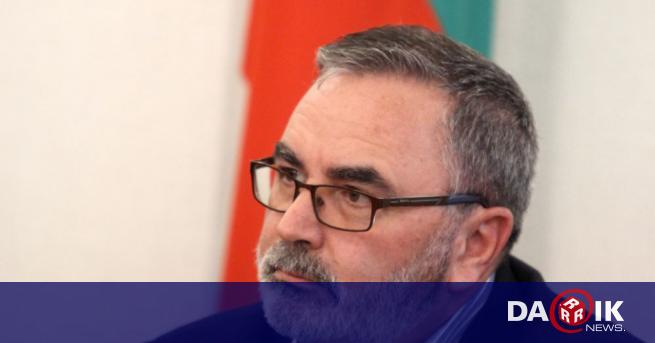 Recommendation against measles: do not drive non-immune babies in the neighboring countries

98.659
Recommendation against measles: do not drive non-immune babies in the neighboring countries



Recommendation against measles: do not drive non-immune babies in the neighboring countries
Children under 1 year of age do not travel to Greece, Serbia and Romania, the Chief Inspector of Health recommends. Angel Kunchev on. The reason for this is the increased incidence of measles in these countries, and an age under one year is considered a subsumption due to the lack of vaccine activity in this age category.
There are no formal travel restrictions for young children and the recommendation aims to attract the attention of the parents. According to Kunchev, the cause of the smallpox outbreak in Belgrade is related to the reluctance of certain parents to immunize their children. The inspector pointed out that in most cases these are intelligent people with a good economic condition.
It is not recommended to travel to Europe without a measles vaccine
"There have been many cases of measles in the neighboring countries since the beginning of the year, but the situation must not be dramatized: every child above that age (1 year) who is immunized is absolutely guaranteed and it is not" Although the situation around us – especially in Ukraine, Serbia, Greece and Romania – should be kept in mind, we must remember that the virus can also be imported and a possibility of infection when we visit these countries, said Dr. Kunchev.
The EC offers massive vaccination against measles
He assured the good immunization coverage against measles in our country: "Around us the circulating wild measles virus is intense, we have and this happened in the country import – eight-nine this year, and yet the virus did not find non-immune individuals to to spread, shows that we have really reached a poor range, but unfortunately we still have some "pockets" of non-immune children, and we are most concerned about the group of parents who are hesitating about vaccines that have some fears and give in to false information n Are mainly via the Internet and delay or not do vaccinations. "
They punished mothers who refused to vaccinate their children
"I look very closely at what is going on in Serbia, because the large number of these events takes place in Belgrade – intelligent mothers with a good economic status, the main reason is the impact of anti-vaccinations, we have a decrease in immunization coverage, "warned the Chief Health Inspectorate.
Source link