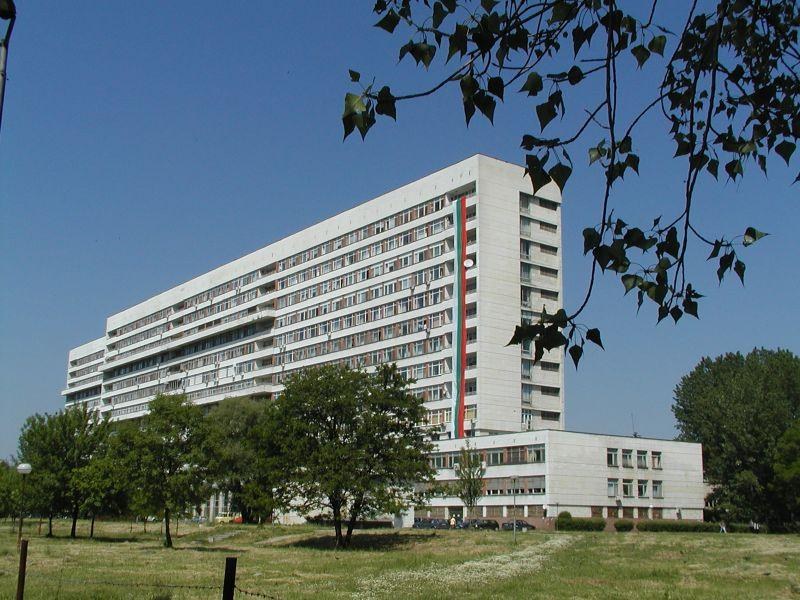 Free screening for the risk of tuberculosis takes place from 10 to 14 September at the department of phytopathy at the St. George Hospital. The motto of the initiative, which takes place four times a year, is Open Doors Week & # 39; and there is free medical consultation. Patients with suspected disease will be further examined, said Dr. Veselin Davchev, head of the department.
Those wishing to participate in the free screening must do so from 08:00 to 13:00, September 10 to September 14, at the address of the Department of Physiotherapy – 66A Peshtersko Shose Blvd., adjacent to the Surgery block of St. George University Hospital. Additional information about the "Open Door Week" can be obtained by telephone on 032 602 770.
In the previous screening this year – from 11 June to 15 June, 319 people from Plovdiv and the region joined. Of these, 119 are focused on screening, routine photo & # 39; s and microbiological sputum studies. For the vast majority – 113 people, a tuberculin skin test – known as the "Mantu & # 39; s Sample" – was made. It detects an infection with the tuberculosis bacterium. the data were reported by Dr. Veselin Davchev, head of the department.
After these studies showed that there were 15 patients with a suspicion of the disease. Of these three are diagnosed with active tuberculosis and are admitted to the hospital for active treatment. The remaining 12 have a latent form of the disease and chemoprophylaxis is already taking place.
Typical of latent tuberculosis is that it passes asymptomatically and there is no clinical, microbiological or radiological evidence of active tuberculosis in infected individuals. Although people with a latent form of the disease show no obvious symptoms of active tuberculosis and are not carriers of the infection, they can be classified as permanent reservoirs of the infection. Some of them have an increased risk of developing an active disease and they can become a source of infection, Dr. Davchev.
Rapid diagnosis and adequate treatment of patients with active tuberculosis are of utmost importance for the control of treacherous diseases. The condition of the persons who have been in contact with the patient with active tuberculosis must also be detected. The early detection guarantees not only the healing of the already infected, but also the disruption of the transmission chain of the disease, dr. Vesselin Davchev.
Screening at St. George University Hospital is held every three months of the year as part of the National Campaign for Prevention and Control of Tuberculosis in Bulgaria and in the framework of the Program funded by the Global Fund for the Fight against AIDS, Tuberculosis and Malaria. The campaign aims to make the public aware of the risk of tuberculosis and at the same time every patient has access to health services. The most frequent focus of screening is the case of latent tuberculosis.
Source link