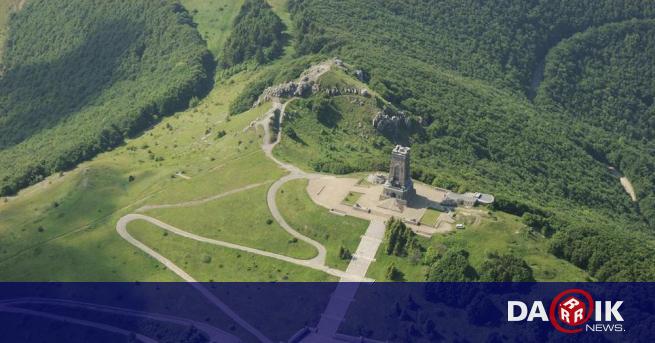 With a solemn evening check-in, in which troops of the National Guards section took part, today in the central square "Vazrazhdane" was honored the memory of the killed Bulgarian volunteers and Russian warriors in the epic Augustan fights on Mount Shipka 141 years ago.
The evening check was carried out under the command of Lieutenant Colonel Stanislav Donchev, head of the training section of the National Guard Section, and was accepted by Brigadier General Ilko Yordanov, commander of the National Guard Section.
The President: It was a little overwhelming to rewrite history for the benefit of political charlatans
Part of the celebration in memory of the victims of the Battle of Shipka were banners, including the Samaritan flag, it was recalled the glorious fact for the Bulgarian army that since the liberation is no flag in the battles.

With a minute's silence, the memory of those who died in the crash today was honored near the Iskar Gorge. The president Rumen Radev canceled his participation in the celebrations because of the serious accident at Svoge. A bus with 33 passengers turned into a gully and killed 16 people. Doctors in four metropolitan hospitals fight for the lives of dozens of wounded.
"For more than 141 years, Bulgarians have been looking at this peak with admiration, but no one will say it better than Vazov – a" wild-hearted peak "where Bulgarian and Russian kings have left their feet to revive Bulgaria," the Head of State said earlier the day in his speech on Mount Shipka.
Thousands gathered at the historic peak to celebrate the anniversary of the heroic Shipka epopee. Among the official guests were Vice-President of the National Assembly Emil Hristov, Deputy Minister of Defense Atanas Zapryanov, politicians, MPs, mayors, public figures.
Source link