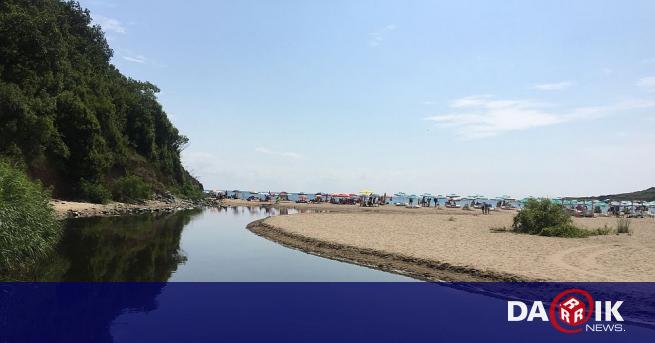 Authorization of a project for the development of a detailed development plan – a plan for construction,
adopted today
The city council of Tsarevo raised doubts about new construction
on the beach. The solution relates to a private property behind
beach
"
Silistar
"Through which the road passes to the beach According to environmentalists the decision gives the green light for the construction of the property, while according to Tsarevo & # 39; s mayor Georgi Lapchev the goal is only to settle the road, which in practice by private property.
The property is about 2 km from Silistar beach and on the territory of the former cooperative farm. According to the uninhabited but new general development plan of the municipality, the construction of campsites should be allowed. According to Toma Belev of the Association of Parks in Bulgaria, however, with today's decision, the city council of Tsarevo gives the green light for unregulated construction:
"It is part of the Strandja nature park. It is part of two Natura 2000 protected areas. A place that is important for the protection of the protected area in Strandja. This could lead to multiple negative processes on the territory itself and to change the development purpose of the park, especially with regard to Silistar. There are protected areas on both sides of the bay and in the small parts between the beach and the road, construction is currently under waythat the way this area is used and changes will increase the pollution"Belev said.
June 2017: They blocked access to Silistar Beach again BGNES
About the mayor of Tsarevo Georgi Lapchev, however, the claim that unregulated construction is allowed behind Silistar fake news:
"This point only concerns the adoption of a plan with which the biggest problem of Silistar can be solved, namely once. I do not know if you think back years when some people break the road and say they can not come here and say it legally because they are the owners. 25 years ago, when this building was sold in a strange way, someone has artificially wiped the road. With this report we try to get back on track. This is not about building at all. This is an urbanized area ""said the mayor.
Classify beach verges into four main groups
We searched for a comment the company, the owner of the property, for to understand the plans for it, but we have not yet received such plans.
Meanwhile, the GERB press service has spoken about the case that the prime minister Boyko Borisov has instructed the mayor of Tsarevo Georgi Lapchev not to implement the decision taken today by the city council to fully convince society of its legality.
And more details on the Georgi Lapchev case will be given tomorrow morning. BGNES
Source link