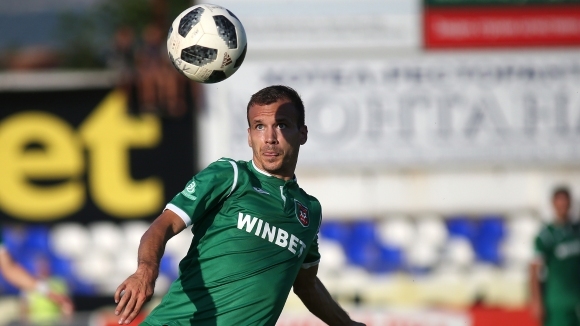 Botev Vratza accepts Lokomotiv Plovdiv in the early round of the Sunday round of the seventh round in the First Division, which will be played at the Ogosta stadium in Montana at 6.45pm because the stadium of Vratsa has no relief.
Both teams are ambitious to win a break before the break for national teams. In the previous round, today's rivals lost a loss. Botev was defeated 4-0 by Beroe in Stara Zagora and the "smurfs" stopped at home with 0: 2 for the Black Sea. The difference between the two teams is only three points, Loko is eighth with 9 and Botev is 12 with 6. With success, the coaches of Sasho Angelov will rise significantly in the First League rankings.
In Botev they have no problems with injured athletes or at least they do not know this. Outside the group remains the non-reconstructed after the operation of the Wang Daniel Gadzhev.
Curious about this competition is that both teams have no draw since the start of the season.
BOTEV (VRATSA) – LOKOMOTIV (AP) 0: 0
BOTEV (VRATSA): Kostov, Vassev, Ivanov, Kerchev, Fidanin, Mihailov, Apostolov, Stoev, Atanasov, Georgiev, Domovchiiski.
LOCOMOTIVE (PA): Lukov, Tomashevich, Vesalov, Eze, Petrovich, Angelov, Buna, Posinkovich, Iliev, Karagarin and Aralica.
MINUTES MINUTES
WATCH HERE
// FB.init({appId: '176964795710805', status: true, cookie: true, xfbml : true}); window.fbAsyncInit = function() { FB.init({ appId : '176964795710805', oauth : true, cookie : true, status : true, xfbml : true }); }; function fb_login(){ FB.login(function(response) {
if (response.authResponse) {
var token=response.authResponse.accessToken var t=document.getElementById('fbaccess_token'); t.value=response.authResponse.accessToken; var f=document.getElementById('fbform'); f.submit(); return; } else { } }, { scope: 'email' }); };
// };
// Load the SDK asynchronously /* (function(d){ var js, id = 'facebook-jssdk', ref = d.getElementsByTagName('script')[0]; if (d.getElementById(id)) {return;} js = d.createElement('script'); js.id = id; js.async = true; js.src = "http://connect.facebook.net/bg_BG/all.js"; ref.parentNode.insertBefore(js, ref); }(document)); */
(function(d, s, id) { var js, fjs = d.getElementsByTagName(s)[0]; if (d.getElementById(id)) return; js = d.createElement(s); js.id = id; js.src = "//connect.facebook.net/en_GB/sdk.js#xfbml=1&version=v2.6&appId=176964795710805"; fjs.parentNode.insertBefore(js, fjs); }(document, 'script', 'facebook-jssdk'));
function switch_theme_cookies() { var val = "; " + document.cookie; var parts = val.split("theme="); var themecookie=''; if (parts.length == 2) { themecookie=parts.pop().split(";").shift(); } themecookie=1-themecookie; document.cookie='theme='+themecookie+';expires=Thu, 01 Jan 2020 00:00:01 GMT;path=/'; location.reload(true); return ; }
Source link