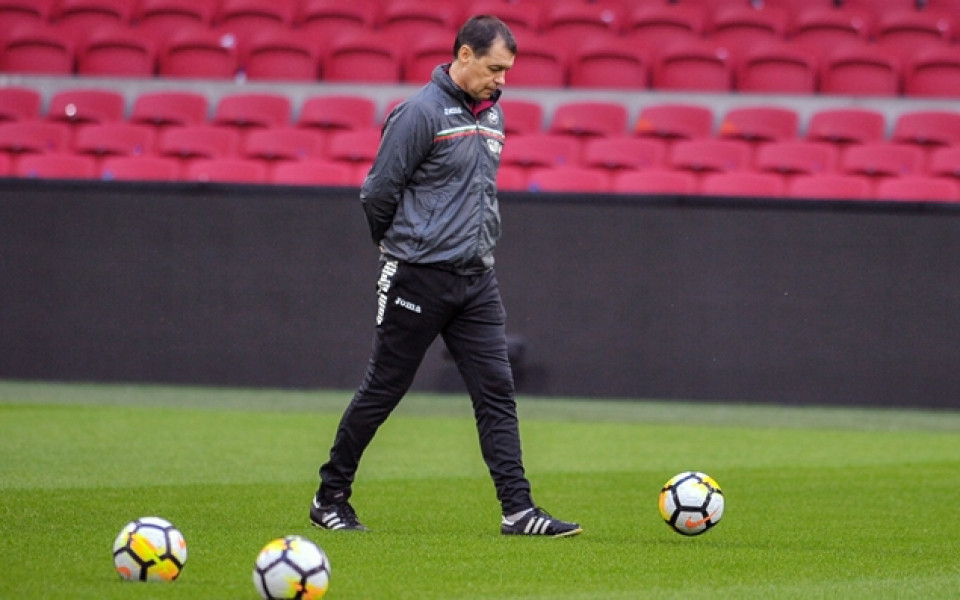 The national coach Peter Hubchev and his technical staff have determined the list of players who play abroad for the upcoming matches of the Bulgarian representative team from the League of Nations against Slovenia (Ljubljana on September 6) and Norway (in Sofia on September 9th). ).
Calling for the first matches of the newly formed tournament, the following players received:
Plamen Iliev (Astra, Romania)
Vasil Bozhikov (Slovenian, Slovakia)
Strahil Popov (Kasampasha, Turkey)
Georgi Kostadinov (Arsenal Tula, Russia)
Simeon Slavchev (Karabakh, Azerbaijan)
Spas Delev (Pogon, Poland)
Ivelin Popov (Spartak Moscow, Russia)
Bojidar Kraev (Midtland, Denmark)
In addition, the list of players participating in the Bulgarian championship will be published. Bulgaria is in qualification group 3 of League C of the League of Nations 2018/19 together with the teams from Norway, Slovenia and Cyprus. The winner of the group wins a promotion for League B from the next edition of the race, as well as the Euro20 barracks qualification.
Tickets for the home game of "lions" against Norway are sold in the Eventim network and on August 31 (inclusive) their price is 25 percent off, informs the site about the BFU.
Source link