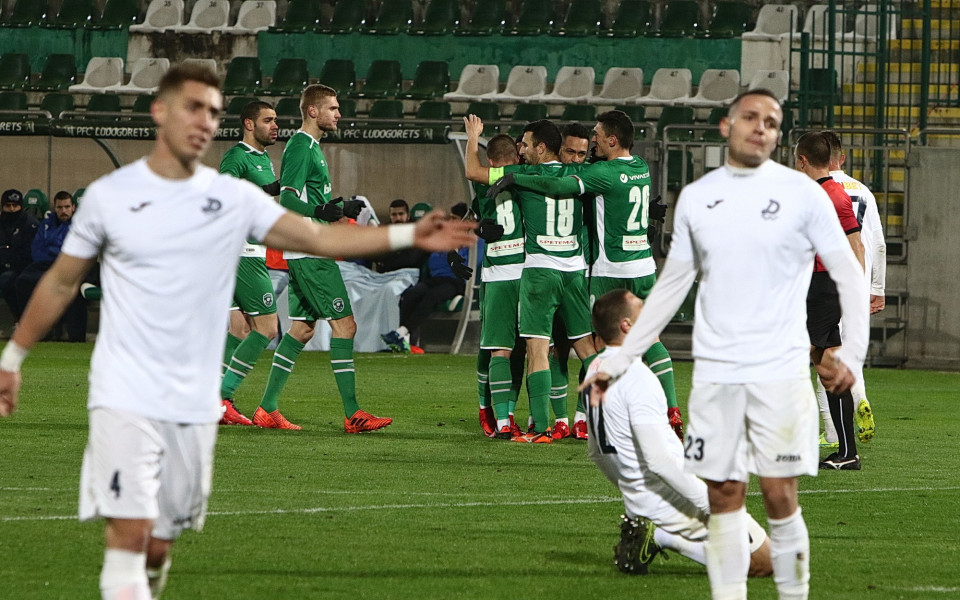 Ludogorets and the Danube close the program in the 7th round of Bulgarian football. The two teams face each other in the Ludogorets Arena in Razgrad looking for three important points. The result is still 0: 0.
This match is being watched minute by minute GONG.BGand you can view it directly on YouTube DIEMA SPORT from 9 pm. You can also follow it online on the platform PLAY DIEMA XTRA, and listen to it too "Darik".
This is the first game for the champions after entering the group phase of League Europe and they certainly want to satisfy their fans. And coach Paulo Outwori seems to have taken it seriously by saving Marcelino, who is on the bench.
The Brazilian specialist relies on Claudiu Kesheru as the title gunner, but there are three other bands on the bench. These are Joao Paulo, Jacob Schwierchok and the newest addition to the team, Junior Brandao, which was presented on Thursday with May Mahelangu. However, the South African is not in the group.
As far as the Danube is concerned, all new additions are also in the group, but they do not get headlines.
These are the two teams:
Ludogorets: Renan dos Santos, Nathanel, Tsvetomir Panov, Anton Nedyalkov, Kosmin Mochi, Svetoslav Dyakov, Gustavo Campanario, Jacek Goralsky, Vandersson, Jodie Lukoy, Claudiu Kescheru;
reserves: Jorge Brown, Rafael Forster, Dimo ​​Bakalov, Joao Paulo, Marcellino, Juno Brandao, Jakub Schwierchok;
River: Philip Dimitrov, Eduardo Ghelen, Martin Kovachev, Georgi Dinkov, Hristo Popadien, Krassimir Stanoev, Petar Patev, Muhammad Ndiaye, Borislav Baldzhiyski, Ivan Kokonov, Ahmed Ahmedov;
reserves: Stanislav Antonov, Branimir Kostadinov, Derik Mensa, Ahmed Ben Esa, Aleksandar Alexandrov, Daniel Pehlivanov, Kristian Varbanov.
Source link