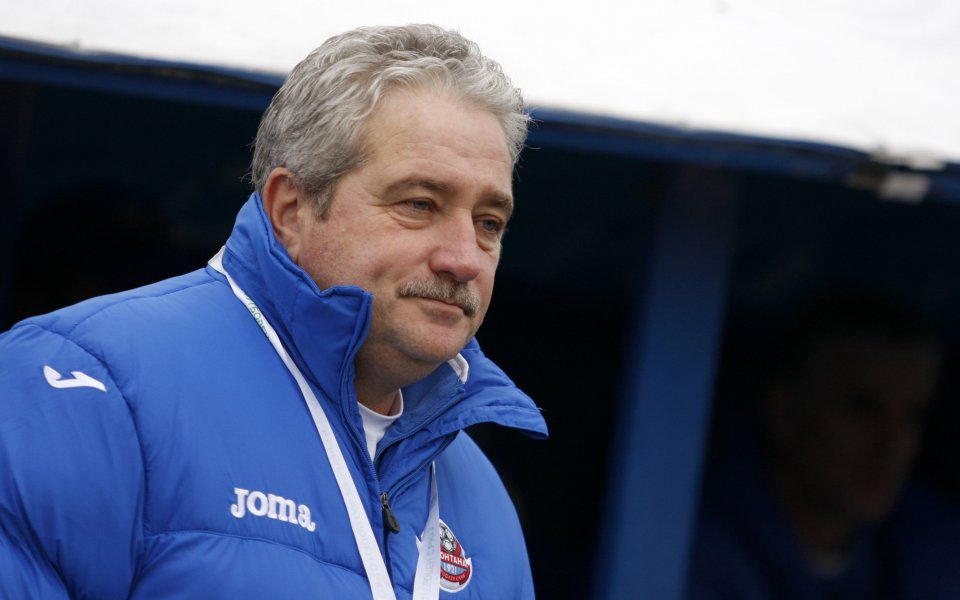 The Perfect Start of the Leader in Second League The Royal Village found its way into the Ogosta stadium in the tough Montana. The boys from Ferrario Spasov delivered an open lecture to their rival from Sofia and defeated him with 2: 0.
The hosts realized a goal before and after the break by Nikolay Tzvetkov and Sergey Georgiev and their opponents ended the game with nine on the field after the expulsion of Veselin Minev and Plamen Tenev for two yellow cards.
Throughout the game, Montanians were the much more active team and showed a much better game. They missed several positions, but the guests still had several counterattacks, but they did not keep goalkeeper Ivaylo Vassilev serious.
Eventually the home team came in after the 33rd minute. Then Nikolay Tsvetkov made a great double shot with Sergei Georgiev in the defense of the opponent and received the ball from the penalty. From there, goalkeeper Rossen Andonov scored 1: 0 with a precise and merciless shot.
With this result came the break. Something after her, everything died like an intrigue. At 53 minutes the defense of the village Tsarsko defended a static situation in a very weak way and moved the ball on the far bar to the uncovered Sergei Georgiev and he came close to the net for 2: 0.
This caused everything in the game and the guests were enthusiastic, especially in the last minutes. They acted in a hurry and sometimes even rude. This is a second yellow card for Vesselin Minev in the 84th minute and five for Plamen Tenev.
Thus, Tsarsko village finished the game with only nine on the field and quite logically and deservedly allowed the first loss from the start of the season. However, the team remains at the top with 18 points. Montana is temporarily second with 13 as well as Arda, Pomorie and Botev Galabovo.
Source link