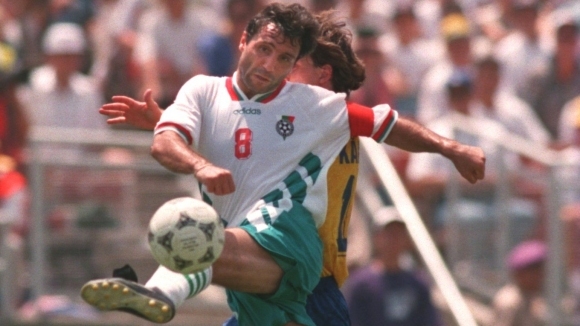 Hristo Stoichkov was again top of the list, although not so far from the pure football standpoint. The legendary eight of Bulgaria and Barcelona turned out to be number 1 in the Daily Mail ranking for the toughest players on the European scene.
"I told him he was sick of poor milk," said the late Johann Croyf, who had taken Stoichkov from CSKA in Barcelona, ​​lately. The English edition also adds that Hristo was so awful that he could scare those who watched him on TV just by looking.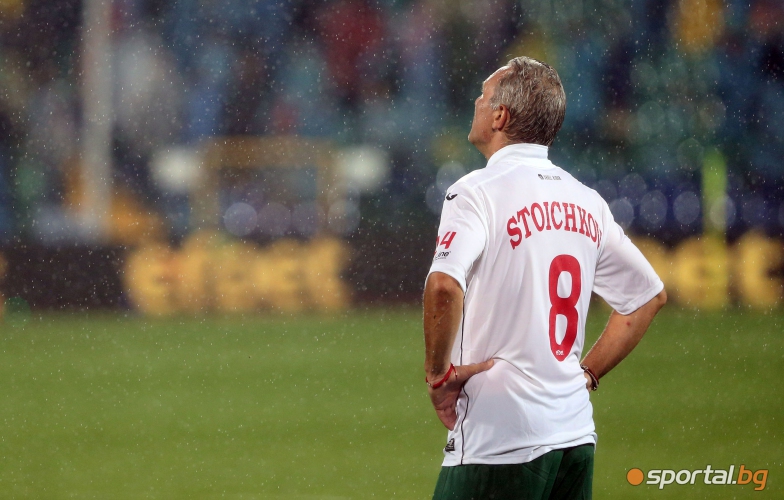 @@@
"An incredible talent combined with a powerful character and a pit bull body that is not afraid to stand up to anyone who has come to know him." At the beginning of his career in Barcelona, ​​he took a penalty for a judge , and before that he was kicked off by football in Bulgaria after a fight, but later the penalty was canceled, "the Englishman recalls.
However, the Bulgarian presence in the ranking is not limited to Modern Links. Triumph Ivanov, who left without time, also fell in the twenty chosen by the publication – Tonyo is № 14 in the rankings.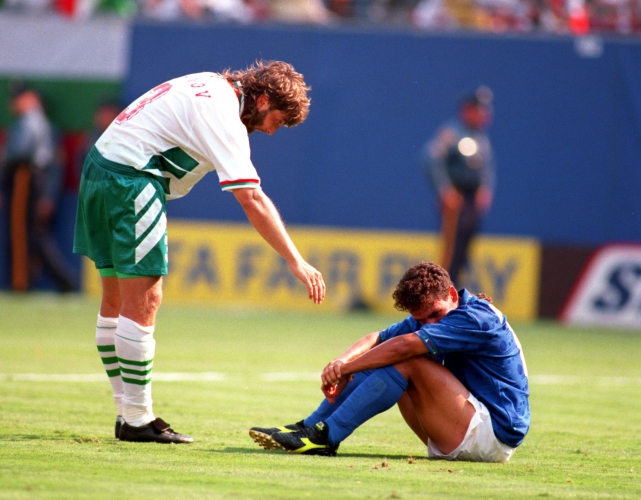 @@@
"With his long, rough hair and unsupported beard, this Bulgarian was more of a wolf than a man, and his cold gaze is dreaming in the dreams of the children who have seen the 1994 World Cup when Bulgaria reached the semi-finals", are the opening words from Ivanov. "Calm, they will be terrified by my blood type, Rudy Foheler will fall to the floor when he feels my breath," said Daily Mail Triphon, who died in 2016.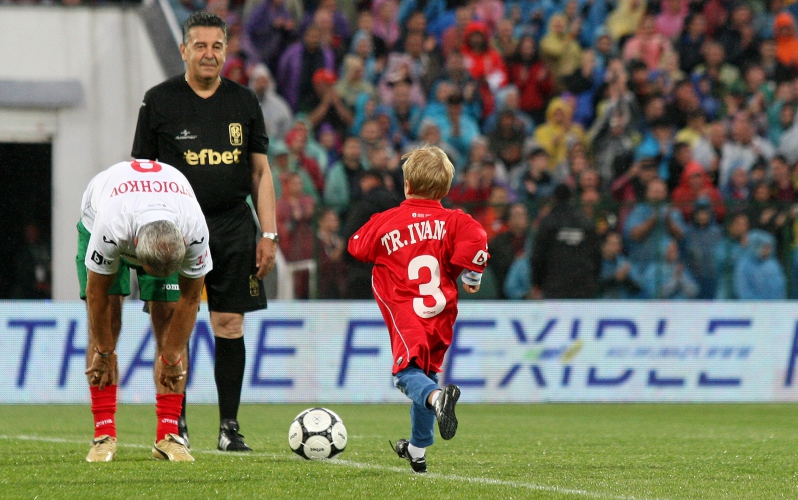 @@@
"Although his spins seemed irresponsible, Ivanov still remembers him with love to this day, his far-fetched recordings and his attempts at direct-free attacks were encouraging and his vision unforgettable. After a career in Bulgaria, Spain, Austria and Switzerland died he at 50 years of a heart attack in 2016 ", Ivanov completes his description.
Here is the complete ranking:
1. Hristo Stoichkov
2. Andoni Goykoechea
3. Gennaro Gatuzo
4. Patrick Vieira
5. Zlatan Ibrahimovic
6. Marko Materazzi
7. Claudio Gentile
8. Marko Tardelli
9. Paolo Montero
10. Nigel de Jong
11. Erik Cantona
12. Tomas Repka
13. Miguel Angel Nadal
14. Trifon Ivanov
15. Pablo Alfaro
16. Cyril Rool
17. Romeo Benetti
18. Pasquale Bruno
19. Pepe
20. Blinking
// FB.init({appId: '176964795710805', status: true, cookie: true, xfbml : true}); window.fbAsyncInit = function() { FB.init({ appId : '176964795710805', oauth : true, cookie : true, status : true, xfbml : true }); }; function fb_login(){ FB.login(function(response) {
if (response.authResponse) {
var token=response.authResponse.accessToken var t=document.getElementById('fbaccess_token'); t.value=response.authResponse.accessToken; var f=document.getElementById('fbform'); f.submit(); return; } else { } }, { scope: 'email' }); };
// };
// Load the SDK asynchronously /* (function(d){ var js, id = 'facebook-jssdk', ref = d.getElementsByTagName('script')[0]; if (d.getElementById(id)) {return;} js = d.createElement('script'); js.id = id; js.async = true; js.src = "http://connect.facebook.net/bg_BG/all.js"; ref.parentNode.insertBefore(js, ref); }(document)); */
(function(d, s, id) { var js, fjs = d.getElementsByTagName(s)[0]; if (d.getElementById(id)) return; js = d.createElement(s); js.id = id; js.src = "//connect.facebook.net/en_GB/sdk.js#xfbml=1&version=v2.6&appId=176964795710805"; fjs.parentNode.insertBefore(js, fjs); }(document, 'script', 'facebook-jssdk'));
function switch_theme_cookies() { var val = "; " + document.cookie; var parts = val.split("theme="); var themecookie=''; if (parts.length == 2) { themecookie=parts.pop().split(";").shift(); } themecookie=1-themecookie; document.cookie='theme='+themecookie+';expires=Thu, 01 Jan 2020 00:00:01 GMT;path=/'; location.reload(true); return ; }
Source link