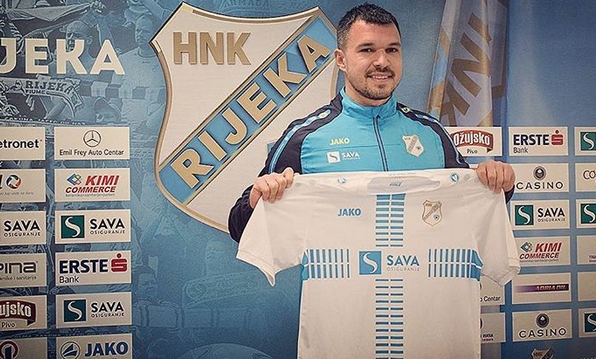 Transfer from Valeri Bojinov to Botev (Vratsa) will not be. This is clear from the words of the coach of the Vrachan and the second father of the attacker of Rijeka Sasho Angelov before "Bulgaria Today"
The sensational return of Bojinov to the Bulgarian championship, in which he only played for the Levski team , spoke at the weekend and the mayor of the city of Kalin Kamenov confirmed that there were talks with the footballer, but nothing agreed.
"We have a team, I'm trying to build it step by step, I really need a few new players, maybe somebody sell for the rest of the handover period, but in any case Valeri's name is not one of the possible additions, it is a closed page, "Sasho Angelov said.
The Black Sea also denied having had interest in the former national
"We have our attackers, why we are looking for the services of Bojinov, he has a team and is probably looking for a way to get there," said Ilian Iliev, coach of the "sailors"
// FB.init ({appId: & # 39; 176964795710805 & # 39 ;, state: true, cookie: true, xfbml: true}); window.fbAsyncInit = function () { FB.init ({ appId: & # 39; 176964795710805 & # 39 ;, oauth: where, cookie: where, status: true, xfbml: true }); }; function fb_login () { FB.login (function (answer) {
if (response.authResponse) {
var token = response.authResponse.accessToken var t = document.getElementById (& # 39; fbaccess_token & # 39;); t.value = response.authResponse.accessToken; var f = document.getElementById (& # 39; fbform & # 39;); to give (); to return; } else { } }, { range: & # 39; email & # 39; }); };
//};
// Load the SDK asynchronously / * (function (d) { var js, id = & # 39; facebook-jssdk & # 39 ;, ref = d.getElementsByTagName (& # 39; script & # 39;) [0]; if (d.getElementById (id)) {return;} js = d.createElement (& # 39; script & # 39;); js.id = id; js.async = true; js.src = "http://connect.facebook.net/en_US/all.js"; ref.parentNode.insertBefore (js, ref); } (document)); * /
(function (d, s, id) { var js, fjs = d.getElementsByTagName (s) [0]; if (d.getElementById (id) returns); js = d.createElement (en); js.id = id; js.src = "//connect.facebook.net/en_GB/sdk.js#xfbml=1&version=v2.6&appId=176964795710805"; fjs.parentNode.insertBefore (js, fjs); } (document, & # 39; script & # 39 ;, & # 39; facebook-jssdk & # 39;));
function switch_theme_cookies () { var val = ";" + document.cookie; var parts = val.split ("theme ="); var themecookie = & # 39; & # 39 ;; if (parts.length == 2) {themecookie = parts.pop () split (";") shift (); } themecookie = 1-themecookie; document.cookie = & # 39; theme = & # 39; + theme cookie + & # 39 ;; expires = Thu 01 January 2020 00:00:01 GMT; path = / & # 39 ;; location.reload (where); to return; }
Source link