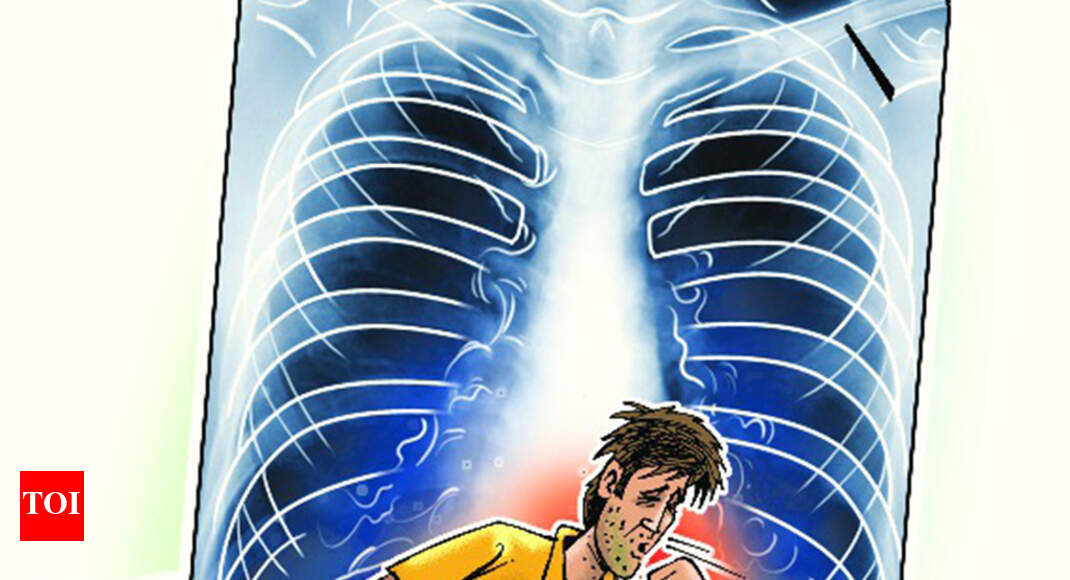 MUMBAI: The treatment of resistant tuberculosis was thoroughly revised Friday, with the World Health Organization (WHO) abolishing the painful daily injections and introducing new medicines – bedaquiline and delamanid – into its regime.
Both bedaquline and delamanid have been offered as fast-track medicines by pharmaceutical companies over the last six years after the WHO acknowledged that the TB epidemic – especially resistant to existing drugs – got out of hand without new antibiotics.
Incidentally, India started offering bedaquiline a year ago, but in a controlled manner in some cities with a high prevalence. Health activists have criticized this "controlled access" because only less than 5% of Indian patients who need them have access to them. According to the WHO statement Friday, doctors offering long-term treatment for TB patients can immediately write bedaquiline for patients with severe drug resistance.
"Medicines are regrouped into three categories and ranked according to the latest data on the balance between effectiveness and safety," said the WHO statement.
Group A drugs given priority are levofloxacin or moxifloxacin, bedaquiline and linezolid. "Group B drugs that can be added thereafter are clofazimine, cycloserine or terizidone," the document said. Group C contains, inter alia, ethambutol, delamanid, pyrazinamide and meropenem which can be included when agents from Group A and B can not be used. "Medicines that are no longer recommended are (injections) kanamycin and capreomycin, given the increased risk of treatment failure and relapse due to their use in longer MDR regimens," the statement said.
Pulmonologist Dr. Zarir Udwadia of Hinduja Hospital said it was a daring decision that might otherwise improve dark outcomes. "Now it's up to the Indian government to ensure their wide availability", said Dr. Udwadia, who was part of the WHO committee that approved the new treatment protocol last month.
Dr. Madhukar Pai of Canadian McGill University, who has done extensive research into TB in India, said: "Patients with multidrug-resistant tuberculosis have long-term, long-term, toxic medication with poor results, but with the smart use of new TB drugs and regimens. there is great potential to not only reduce the duration of treatment, but also to reduce toxicity (eg deafness from injectable second-line drugs). "

Source link