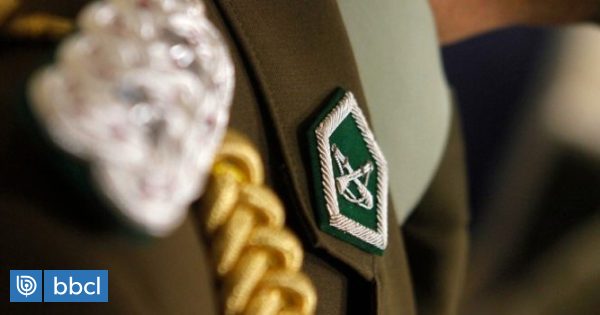 The image of Carabineros de Chile has been hit in recent months. Treasury fraud with exorbitant figures and questioned procedures by the uniforms led to citizens' citizens gradually losing confidence in the institution.
This was shown by the research of Center for public studies (CEP) of June 2017, months after it became known of the eclipse for some 28 billion pesos to the state by some officials. Of all persons consulted, only 37% trusted the body.
And although there were attempts to restore the position they had had since the foundation in 1927, the following questions Operation Hurricane They came to produce new problems. According to the public prosecutor's office, police personnel falsified evidence to accuse Mapuche community members of fire-prone attacks.
That is why the institution has announced an unprecedented measure this time, which aims to bring policing closer to the public. According to La Tercera, it consists of having carabineros in each Starbucks once a month to talk to the people who go to the branches of the coffee chain.
There will be three uniformed people who, through the signing of an agreement, will explain policing to customers in each of the 120 North American stores, for at least two hours.
In this way, the institution tries to know, besides regaining trust, what the concerns and questions of the Chileans are.
The biggest Diego Rojas, Head of the communication of Carabineros, La Tercera explained that "the citizens (only) talk to the carabinero if he has a criminal problem, so there is little room".
They reached the determination that "there are two or three carabineros, the captain of the jurisdiction and two police officers who work in community work, and they will talk to people in uniform."
Why Starbucks?
Carabineros was based on a previous experience of the American police. The North American institution made a similar situation and they decided to take the same measure to approach the population, including in Starbucks. "Coffee with an agent"It was mentioned on that occasion.
As Major Rojas explained to the aforementioned newspaper, "it's a big chain that worked with the United States Police, and it's located in different municipalities, and in some regions it's got a transversal audience."
In the same spirit, the Marketing Manager of Starbucks Chile, Juan Pablo Riveros, said that "our specific role in this program will be to provide the best place for these important meetings to take place (…) These will take place in all our stores in Chile, once a month, at a set time ( …) this type of cases are very important for everyone, we invite the community to dialogue, and that is most relevant to us ".
Source link