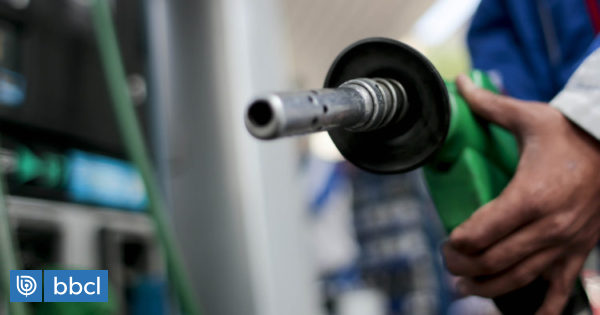 The National Petroleum Company (ENAP) announced Wednesday the variation in prices that the fuels will register from tomorrow Thursday, the day on which they are eleventh consecutive rise.
As stated in a statement, the base price of gasoline will have an increase of 5.8 pesos in the version of 93 and 97 octane, $ 747.4 and $ 765.4, respectively.
the diesel, meanwhile, will see an increase of 3.8 pesos per liter, to $ 547.
Meanwhile, the kerosene –fuel starting to occupy more on this date – records an increase of 0.7 pesos, good for $ 519.4.
Finally, the liquefied petroleum gas You see a new low, this time at 5.3 pesos, good for $ 198.6.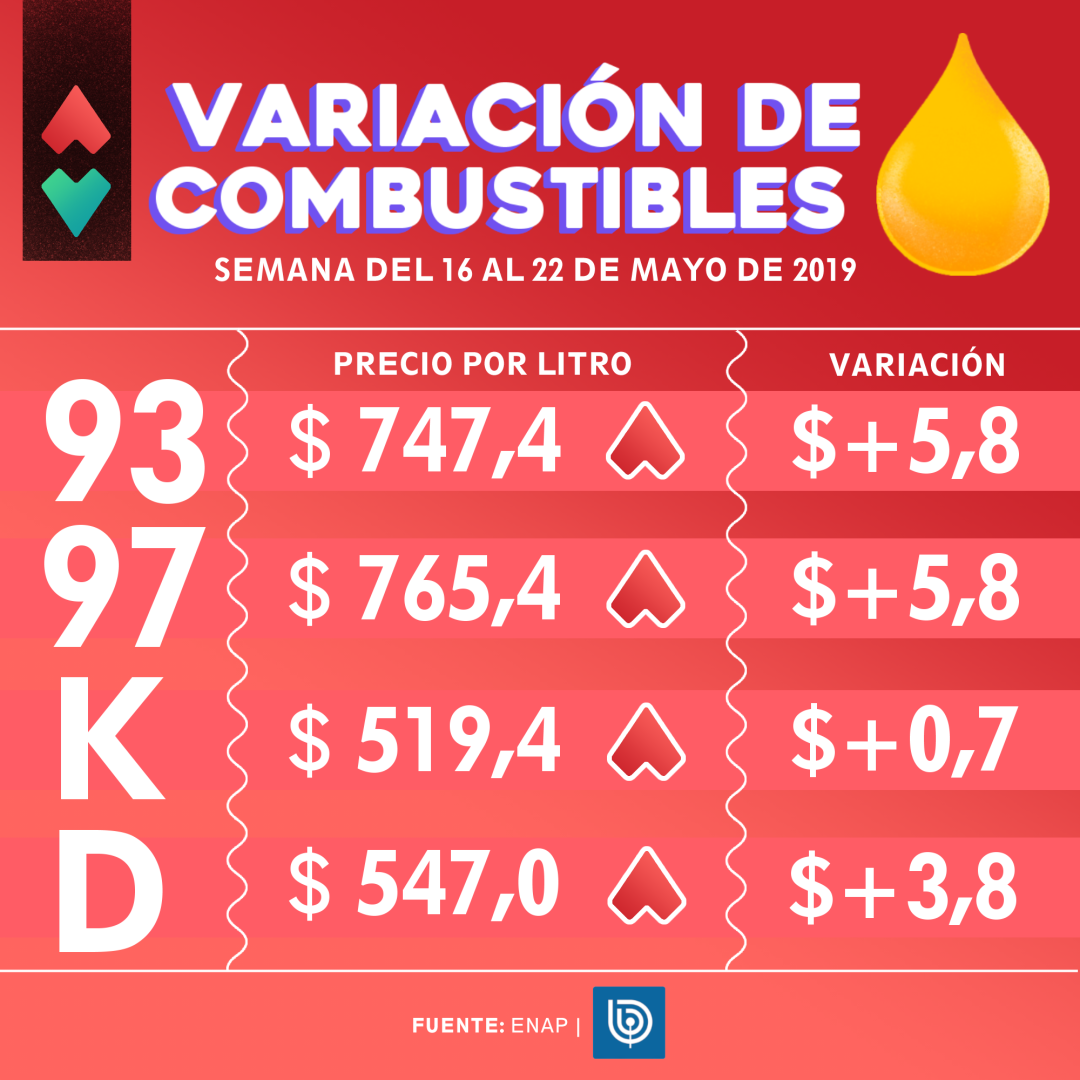 As explained by the state-owned company under the reasons behind this rise, "last week the market for the development of trade negotiations between the US and China began. Both countries discussed an agreement when President Donald Trump announced on Thursday, May 9 that if they did not reach an agreement with China, new rates would come into effect the next day. "
Finally, they indicated that they did not reach a resolution, "US decided to apply these rates to imports from China, causing the price of Brent oil to rise by the end of the week."
The prices correspond to ENAP's reference values, which only aim to provide relevant information for the fuel market, as opposed to those reported by the National Energy Commission in its fuel price online information system.

In fact, the company points out that it cannot be considered as a document defining the values ​​for the consumer in Chile, because they are completely free, because the Chilean market is characterized by being open, competitive and deregulated.
Source link