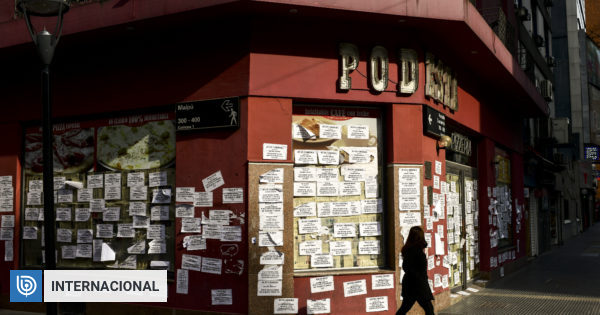 Analysts consulted by the Central Bank expect a relevant increase in the cost of living, also in 2022. They also expect GDP to grow again next year.
The November edition of the Market Expectations Survey (REM), the monthly survey conducted by the Central Bank of Argentina to know the forecasts of some of the major market players, shows this Saturday that Analysts predict an inflation rate of 50% for the trans-Andean country for 2021, higher than the inflation that will definitely be recorded in 2020.
This new projection is 1.1 percentage points higher than the previous month. Likewise, the 42 specialists consulted estimate that in the short term consumer prices will also show an upward trend, and expect inflation to end this year with an increase of 36.7%. In the first ten months of the year, the consumer price index rose by 26.9% according to official figures.
Likewise, experts estimate that inflation will fluctuate between 3.3 and 4.1% per month in the next semester regardless of the dollar's behavior in the market. The Central Bank recalled that, if these expectations are met, inflation will be about 17 points lower in 2020 than in 2019, when it was 53.8%.
Positive GDP in 2021
The survey also revised its inflation forecast for 2022, which is now 36.4%, up 0.5 percentage points from last month's survey. According to the Central Bank consultation, experts predict that in November the consumer price index will be 3.6% (official data will be released on December 15), 0.1 percentage points above the previous measurement.
Regarding the development of economic activity, analysts improved their expectations by 0.7 percentage point, predicting that Argentina's gross domestic product (GDP) will contract by 10.9% this year, after a decline of 2.1% . in 2019. In 2021, experts predict that GDP will recover by 4.8%.
On the other hand, experts forecast a nominal exchange rate of 83 pesos per US dollar for this month, compared to a value of 81.65 pesos per dollar at the end of this month on the official wholesale market. By the end of 2021, experts predict the exchange rate will be 126.5 pesos per dollar.
Source link