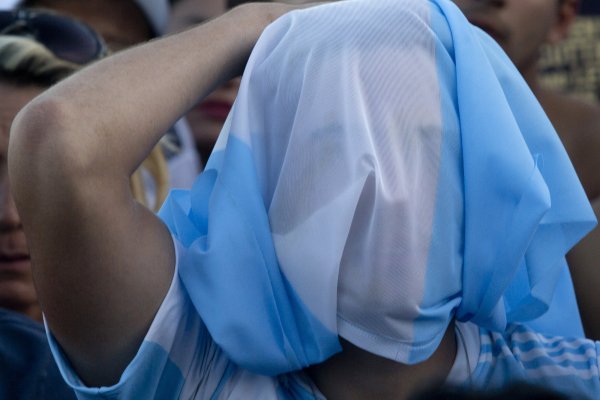 Last week, Fitch lowered its rating from stable to negative, but without changing the note.
Only four days after Fitch had lowered the outlook for Argentina's rating to negative, Standard & Poors went ahead and reduced the credit rating of the country's debt. The note that was passed to "B" of "B +" in a decision based on a deterioration of the national debt profile, more inflation and lower growth prognoses.
"There is an erosion of Argentina's debt profile, the path of economic growth and the dynamics of inflation after setbacks in the execution of its challenging economic adjustment program," said Standard & Poors in a statement.
"We have reduced our Argentine long-term government ratings in foreign currencies and local currencies to B from B + and confirmed our short-term values ​​for foreign currencies and B local currencies", added the rating agency.
The company also reduced the assessment of "transfer and convertibility risk" (T & C) from "B +" to "BB-". The risk of T & C, in the language of the credit rating agencies, is the political or regulatory risk: the possibility to apply restrictive rules at the exchange and financial level that impede the payment of debts.
In August, Standard & Poors changed the outlook for the rating, that is to say, the most likely preference for upcoming rating decisions, from stable to negative. With the cut of the note yesterday, however, the outlook for the classification was again stable.
"The government will implement fiscal, monetary and other measures to stabilize the economy in the next 18 months," the company said.
Last week, Fitch lowered its rating from stable to negative, but without changing the note. Moodys, on the other hand, maintains its rating unchanged since November 2017.
"The recent impact of the irregular implementation of the government's economic strategy has led to a deterioration in our forecasts for the government's financial profile, inflation and economic performance in the next two years," said Standard & Poors.
The credit rating agency's new forecast estimates that the economy will fall 2.5% this year and nearly 1% in 2019, with a modest recovery in the next year.
In terms of inflation, they estimate that 2018 will close around 44% to gradually decrease to 25% next year.
Finally, the analysts of the company estimate that, due to the devaluation of the peso and that the debt of most of the country is in foreign currency, the weight of debt this year exceeds 80% of GDP, 50% in 2017.
Source link