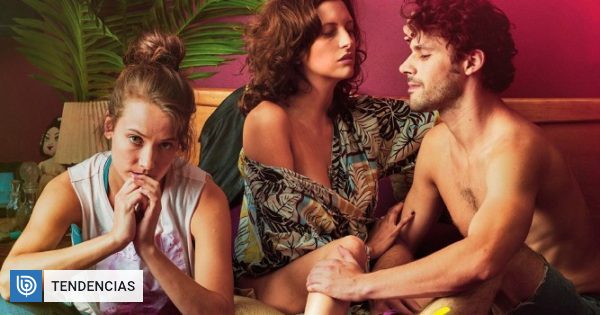 The new feature film by Che Sandoval (José Manuel Sandoval, Santiago, 1985) accompanies Te Creís the nicest (but erí eltea), from 2009, and I am much better than voh, from 2013.
Dry Martina has a powerful and complex construction of the two central female characters (influence of María José Viera-Gallo in the script?).
https://www.youtube.com/watch?v=Tx3P1-ikFXA
On the one hand, Martina (Antonella Costa), an Argentinian singer who had some success a few years ago and who is already well in his thirties, his father died in coma a year ago and his mother died. He tries to return to the scenario & # 39; s. After an early sexual awakening and having many relationships, the break with her last partner (two-year relationship) left her "dry". Without sexual desires
On the other hand, Fran (Geraldine Neary) is a Chilean girl with the idea of ​​being a sister, for her part, of Martina. For this it is based on a photograph – of his father (Patricio Contreras) with Martina-girl and his mother in the late 1980s – and a book of it, in which many situations and dates would fit. For this he travels to Buenos Aires with his "pololo", who wants to see a football match of the Chilean national team, to find Martina (of whom he is a fan) and to do a DNA test.
In the first failed meeting, Martina falls in love – or "warms up" – with César (Pedro Campos), Fran & polo's. His frigidity ends, he starts looking for Cesar when he leaves the stadium …
César returns to Chile, Martina comes to find him and the story continues and becomes more complex because women (Martina and Fran) get into trouble (Fran with several suicide attempts) but with desire, desires, debauchery. We see women who play & # 39; risk, seek, seek.
On the other hand, the male characters seem simple, simplistic in place, simple, flat, elementary. Good (good person, good lover, good cook, good "manager"), but little else.
Dry Martina is a film that seems "feminine" (I prefer to say or ratify women) that shows, without prejudice, without judging, passions, contradictions, fears, frustrations.
A film that shows the powerful changes that occur in our societies as a number of cultural differences on both sides of the mountain range.
It is worth noticing the music by Gabriel Chwojnik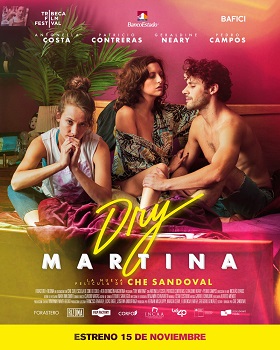 Source link