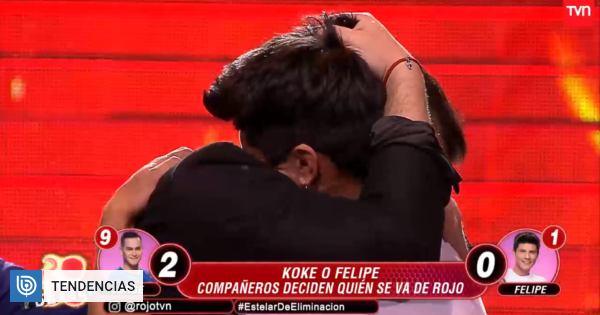 This Friday, August 17, performed the first elimination of the program Red in primetime (22:30), in which the singer left the contest Felipe Galindo and the dancer Juan Francisco Matamala
In the first place, the competition of singers was developed. In this decisive stage Carla Costa came Jorge Núñez and Galindo himself. After the three presentations were developed, the jury decided that the interpreter should stay in the program for another week.
With this, the two men reached the elimination line, an instance where the teammates decide which competitor in the program continues to compete
In this way Núñez received the votes of Juan Ángel Mallorca, Jeimy Espinoza and Andrei Hadler; leaving the young man alone, resident of the municipality of Pedro Aguirre Cerda, in the other sector.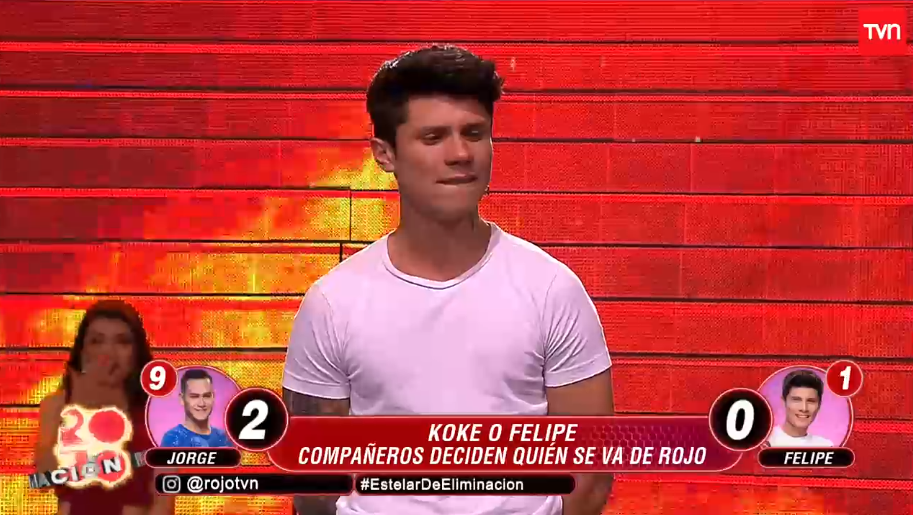 Secondly, the dancers played. Nicole Hernández, Juan Francisco Matamala and Hernán Arcil.
After the three presentations were the four members of the group who had to fight to stay in the talent program, Red defined that Arcil was the one who stayed behind for another week, causing Hernandez and Matamala stayed behind in the elimination row.
In the latter case, after a split vote was held ] Nicole Hernández received three votes of support and left "Juanfra", who resigned her resignation. "
" Thank you very much Rojo I am leaving but I keep dancing, this is not the end They will continue to know everyone, thanks to everyone, "said the dancer the moment he said goodbye.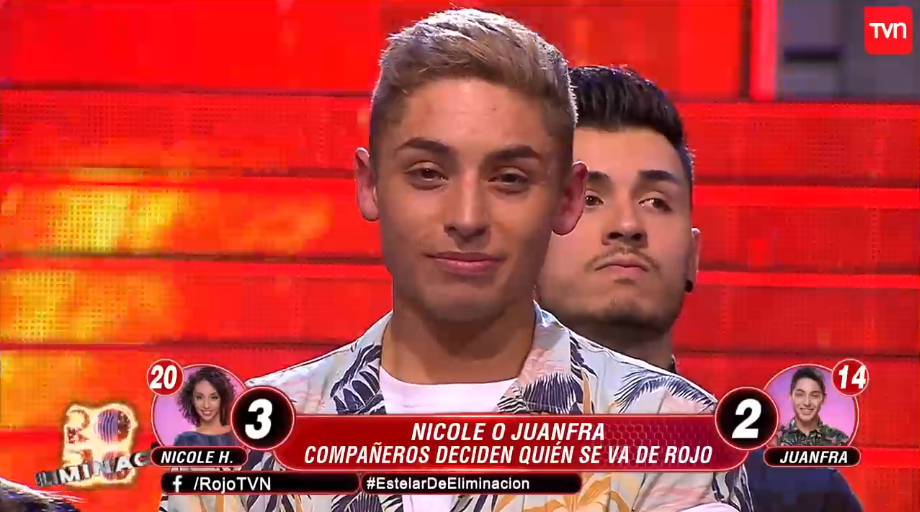 Reactions on social networks
This new broadcast of the talent program became a trend on the night of Friday As expected not all viewers agreed with the decisions of the artists and the jury.
These were some comments on Twitter.
Crazy, they claim, if you're talented, you have to go Felipe, it's the weakest vocal, no matter how Koke falls. #EstelarDeEliminacion

– Nacho 🇨🇱 (@LOQUITO_x_BODIS) 18 August 2018
#EstelarDeEliminacion That anger Yes, it may be true that Felipe is not the best singer, but Coca-Cola is not better than he, in fact, today he sang terribly, he had a big turn On the contrary, he was not superior to Felipe! Jeimy must be in line with Coca-Cola! I am indignant 😡😭

– Angelito Figueroa ♥ (@angelfigueroah) August 18, 2018
Patuda Jeimy says that every detail is important in the competition. And its detail two weeks without a voice 😑 ridiculous po daughter! #EstelarDeEliminacion

– Juan Chadwick (@jmfrizc) August 18, 2018
Why are you so angry with Andrei, if you have voted professionally this time. Koke did better than Felipe. #EstelarDeEliminacion

– Javiera ♥ (@javiera_khs) August 18, 2018 [Verderdanalshijgoedofslechtzingt(persoonlijkvindikhetnietleuk)IkvindhetonterechtdatJeimynietgeëlimineerdisIkweetwaaromhij2wekenvandecompetitiemisteenikruikietsvreemdsDeknobbeltjes"cure"withintwoweeks # EstelarDeEliminación

– (@ nianmaga) August 18, 2018
I think Felipe did the bacan today, compared to the other presentations # EstelarDeEliminación

– Catalina (@ cat5a) 18 August 2018
They cried all night. In the final they make a massive suicide. #EstelarDeEliminacion

– Luis (@lrugass) August 18, 2018
Pause for the voice of Geraldine to vote for Juanfra and extend the program (Because Nicole has the voice of Julio and Matias) #estelardeeliminacion pic.twitter.com/LOBOM9xcn3

– NOT STEADY (@camipeaceonline) [18409030] August 18, 2018
Not because juanfra has called to dance with Luis Fonsi they will eliminate him, on the contrary he must stay … #EstelarDeEliminacion

– Camila Gómez Peña (@gp_mila) 18 August 2018
@Rojo_TVN #EstelarDeEliminacion I always knew that I had a heart. I love Neilas @neilaskatinas pic.twitter.com/wwO0Q8hjiz

– Viviana Varela Ruiz (@VivianaVarelaR) 18 August 2018
#EstelarDeEliminacion If you win Juanfra pic.twitter.com/ZDgnv2yfmz

– Pachi (@lokillapachy) [18409037] August 18, 2018
#EstelarDeEliminacion They are cruel and leave the Mati of the last so that the I got mad at him, Fuerza Matias, the thing is complicated ❤

– ❤ Young girl ❤ (@IsSweetCreature) August 18, 2018
#EstelarDeEliminacion That is ugly what Matias did. From very bad bad taste … To do that I went to the line of JuanFra and finally to Nicole …

– Monica Parra (@Monicaparey) August 18, 2018
I think it's Honest to the performance of Álvaro, I am impressed by his affection, closeness, empathy, affection, respect and delicacy in dealing with the participants, their families, etc. He is a great person and a great professional. #EstelarDeEliminacion

– Passy (@ passymor) August 18, 2018
Show red on 7 / see red on 10 #EstelarDeEliminacion pic.twitter.com/ XrksvLZeQk

– carla (@ ZHANGS00) 18 August 2018
Source link