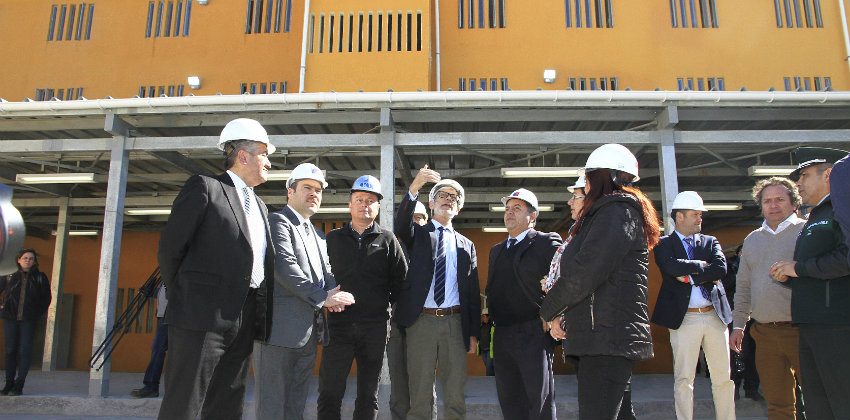 Photography: Raphael Sierra P.
As part of the improvement projects, after the 27 / F earthquake and the subsequent fire in the The criminal Manzanoyesterday the Minister of Public Works, Juan Andrés Fontaine, visited the review of the duration of work in the prison of Concepción.
The fateful day that hit the area caused 70% of the infrastructure to be lost, reducing its capacity, according to the design in 600 seats.
The works, with an investment cost of almost 27 billion pesos, were the responsibility of the construction company Claro Vicuña Valenzuela S.A., which culminated on 7 August, after almost two years of construction.
Scope of the investment
The capacity of a very old criminal unit is being restored and improved, so that the existing overpopulation requirements can be resolved It results in better prospects for the reintegration of 1,608 detainees. The cells that currently house 80 prisoners will be reduced by modules for four prisoners with their health unit, which will improve conditionse safety and hygiene, both for them and for gendarmes; and remodeling of insulation modules, in addition to the replacement of watchtowers at a higher altitude, which strengthens the structure of the round wall.
"It is a very good construction, here we have gone from having collective cells to cells of four people, with far more dignified conditions for those who have lost their freedom, which does not mean you have to live a dignified life, in addition to multifunctional areas, courts and classrooms where half of the detainees can follow education, so it is a great project that will soon be delivered, with a progress of 98% ".
Source link