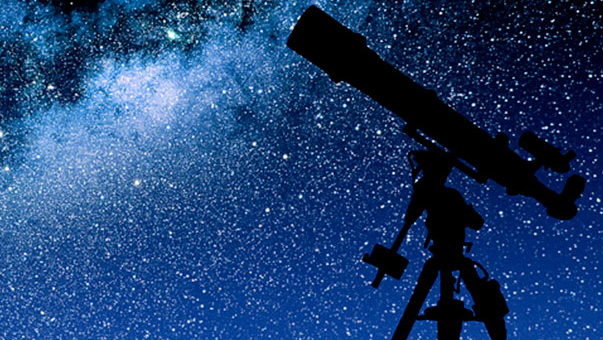 But can you dream of studying the universe without being able to see the stars? The International Astronomical Union (UAI) is clear about it: it can and must be done.
Making that opportunity a reality for everyone, more than disabilities or physical problems, is the justification of "Inspiring Stars", an exhibition that was inaugurated in Vienna today in the context of the UAI general assembly.
"Inspiring Stars" is a touring exhibition that will travel to the UIA member states "to motivate, celebrate and steer the concept of inclusion in different countries," explains Efe Wanda Díez, one of the people in charge of the exhibition.
The idea is, he says, "to motivate scientists from different countries to take the issue of inclusion with the seriousness it deserves."
The exhibition consists of seventeen stations with experiments that not only allow people with visual problems to experience phenomena and astronomical bodies, but also those who have no problems, enrich their sensations by using the senses out of sight.
So you can touch the exact properties of celestial bodies such as Venus or Mars, or feel the different forms of galaxies by using 3D images created from real astronomical data.
You can also feel and hear the development of a solar eclipse, thanks to the Eclipse Soundscapes application; or enjoy a multisensory experience of the universe through a representation that uses images, shapes and sounds.
"Astronomy For All" is the proposal presented by various scientific institutions in Chile.
The exhibition shows tactile recreations, with simple materials, but with the help of precise data, of the different phases of the creation of planetary systems, types of galaxies or representations of the Milky Way through different wavelengths.
The coordinator of the dissemination of astronomical subjects at the Diego Portales University of Santiago, Erika Labbé, said that these experiences not only have an effect on people with visual impairments.
"We have discovered that just the fact that you manipulate something with your hands, or that you listen to it, learn with other senses, learn to generate something different, more enriching," he says.
Diaz, a physician in computer science who was blind while completing her physics studies at the University of Puerto Rico, was an obstacle that transformed her career toward the interpretation of astronomical data through sound.
Díaz explains that telescopes or probes collect measurements, numbers that can be translated into sounds.
"You use sound parameters to analyze information." The length of the note can tell you the length of the transit of a planet.
Different tones can show you the brightness of a star and thus you get the temperature, the age, "he says.
The astronomer clarifies that it is a method that is not only useful for people with visual problems, but also that the data according to EFE can be translated into other "languages" (smells, textures) and in other needs.
"Diversity is unlimited in the world, so we can not limit the expression of what a person can explore," he summarizes.
He also ensures that this way of working allows people with disabilities (or different forms of learning, as he prefers to call them) not only to make professional progress, but also to improve science in general.
"The experiments we did with sensitivity were done by experienced astronomers who saw it and we proved that they lacked a lot of information from the data, and we have proven that when sound is used, the sensitivity increases," he says.
Although Díaz assures that there are universities that adapt to make lessons more inclusive, there is still a lack of methodology.
Although there are no data on the number of potential astronomers and how much talent there is left over because of a disability, Díaz claims that the number of people with disabilities working in physics and astronomy is very small compared to the general population.
"When you talk to astronomers, they say," when I was a kid, I looked at the stars and decided that I wanted to become an astronomer, "Maria Rosaria D & # 39; Antonio, head of administration at the UAI.
"This is another way for a blind child to say: when I was little, I went to an exhibition and learned the sound of a star and decided I wanted to do that," he says.
& # 39; Inspiring stars & # 39; in an initiative that is part of the centenary that the UAI celebrates next year. After Vienna the exhibition travels to Chile, Belgium and Italy, and a few dozen other countries.
Source link