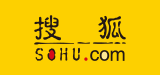 On September 30, the 2018 Anhui listed company's high-quality development forum and Anhui listed company development report conference was held in Hefei. The conference published the Anhui Development Report or Listed Companies (2018), a total of 104 companies in the province were listed on the A-share market, the ninth place in the country and the first in the middle.
In the distribution of listed companies in the province, the Minjiang City Belt is clearly ahead of the Weibei area and the number of 45 listed companies in Hefei is absolutely ahead of other cities. In terms of industrial distribution, listed companies in our province include 13 industrial categories, nearly 70% concentrated in the industry and strategic emerging industries and listed high-tech industries are relatively low. As far as shareholder structure is concerned, the share of listed companies controlled by central enterprises and local state-owned enterprises is higher than that of developed coastal provinces and cities.
According to the & # 39; Report & # 39; the number of listed companies in our province ranks first in the central region, but in comparison with developed regions, the gap in the strength of our province's capital market is obvious. At present, the number of listed companies in Guangdong is 576, 423 in Zhejiang, 392 in Jiangsu, 311 in Beijing, 279 in Shanghai, 193 in Shandong, 190 in Fujian, and 119 in Sichuan. The overall development of multi-level capital markets in our province is relatively lagging behind. The direct financing takes a relatively small part. The existing listed companies have fewer leading leading companies, the share of advanced industries is not high, the regional distribution gap lies obvious and the capital processing capacity is insufficient. There is still much room for work in the field of housing and the use of multiple levels of capital markets.
The "Report" suggests that the government should create a good climate for the development of listed companies, continually optimize company policy, strengthen the supervision of listed companies, attach importance to training for capital operations and promote the development of intermediaries. Listed companies must be active, accelerate efficiency change, change in power, change quality, constantly improve their innovative capacity, improve funding opportunities, optimize staffing mechanisms, improve internal management and improve social contributions. Investors must invest in value creation, grow listed companies, raise awareness of legal compliance investments and effectively manage investment risks.
Reportedly, the Anhui Development Report or Listed Companies (2018) is led by Anhui Investment Group and is jointly filled by UN Yuan Securities, Huaan Securities and the School of Management or China University of Science and Technology, it is currently the only comprehensive, systematic research and demonstration of Anhui listed companies. And an annual report on the state of development of the capital market. (Reporter Xia Haijun)
Author: Xia HaijunGo back to Sohu and see more
Responsible publisher:
Disclaimer: this article only represents the author, Sohu is the platform for information publication and Sohu only offers information storage services.
from
Source link