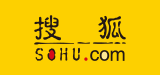 community
According to Xinhua News Agency, the reporter learned at the 21st of the Beijing Banking Regulatory Bureau that since 2018 the growth trend of Beijing banking real estate loans has been effectively controlled. From the first quarter of 2017 to the second quarter of 2018, the monthly average number of personal residential mortgages in Beijing amounted to 26.852 billion yuan, 20.423 billion yuan, 14.791 billion yuan, 8.729 billion yuan, 8.345 billion yuan and 7.858 billion yuan, for five consecutive quarters. drop.
At the same time, the growth rate of real estate-backed loans has slowed considerably. At the end of June 2018, the growth rate of loans declined by real estate in Beijing declined by 8.12 percentage points compared to the previous year.
Mortgage rates for loans for personal housing also showed a downward trend. From the end of June 2018, under the personal home loans of Beijing Bank, the mortgage interest rate (ie the ratio between the balance sheet position and the collateral market valuation) was less than 50%, accounting for 44.67%, an increase of 1.74 percentage point from the beginning of the year. 6.78 percentage points.
In order to prevent all funds from entering the property market in violation of regulations, the Beijing Bank Regulatory Bureau carried out on-the-spot inspections at institutions with excessive growth of real estate loans and overrepresentation.
Although the Beijing banking sector strictly implements property regulations and control policies, it supports residents in reasonable accommodation needs. On the one hand, strongly support the construction of affordable housing projects. At the end of June 2018 the credit balance of affordable housing projects in Beijing amounted to 233.966 billion yuan, of which renovation works for scrapping and public loans for rental housing increased by 44.472 billion yuan, an increase of 25.49% . . On the other hand, the structure of personal home loans is also constantly being optimized. On the 17th of March last year, the Beijing Municipal Commission of Housing and Construction and other four departments jointly published the Notice on Improving the Sales of Commercial and Differentiated Credit Policies & # 39; From April 2017 to the end of June 2018, more than 80% of the personal home loans implemented by the Beijing Banking Industry in accordance with this policy were used to support the demand for homeless housing purchases.Go back to Sohu and see more
Responsible publisher:
Disclaimer: this article only represents the author, Sohu is the platform for information publication and Sohu only offers information storage services.
from
Source link