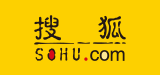 The Saudi Sovereign Wealth Fund (PIF) failed not only to give hope to the privatization of Tesla, but instead returned to Tesla to "strike a blow". On the 20th, Beijing time, Reuters reported that, according to people familiar with the business, PIF is negotiating to invest in the ambitious electric company Lucid Motors, which is the biggest opponent of Tesla in the recent turmoil.
According to the report, PIF has drafted a letter of intent with Lucid Motors. According to this letter of intent, PIF can invest more than $ 1 billion in Lucid Motors and acquire a majority stake. Another source revealed that PIF's first investment in Lucid Motors was $ 500 million, and the subsequent cash injection would take place in two phases, depending on whether Lucid Motors could achieve mass production. Currently neither PIF nor Lucid Motors have commented on the above investment transactions.
The term "production" is known for electric vehicles. Lucid Motors has not yet sold cars and in 2016 the company launched Lucid Air, the first model to be massively produced in a private interaction. Lucid Motors had hoped to be in Arizona by the end of 2018. The production of this model started, but it is still unknown when the model will be available.
Lucid Motors has always been against Tesla, and in terms of staff Lucid Motors is almost in the same class as Tesla. In 2007, Tesla & # 39; s former vice president and director Bernard Tse and former Oracle director Sam Weng Lucid Motors co-founded, then Atieva called. In the beginning, Lucid Motors made batteries for Chinese electric buses, and then began to develop electrically. 39; s, including the controlling shareholder Jia Yueting and Beijing Automotive Group of LeTV, have invested in Lucid Motors.
Lucid Motors has launched a large-scale offensive. At the end of last year, Lucid Motors switched to a new office and moved directly to Tesla's "backyard". It is clear that the new head office of Lucid Motors is located in a new factory next to Newark and Newark next to Fremont, the place where Tesla produces electric vehicles.
In fact, the ambition of Lucid Motors can not just overtake Tesla. Earlier, although the company promotes Lucid Air as a high-performance luxury electric car, Lucid Motors chief technology officer Peter Rawlinson believes that the real competitor of the company is a group of German luxury car manufacturers. Currently, Audi, Mercedes and BMW are developing their own electric vehicles and seeing Tesla as their competitor.
The investment in PIF is crucial for Lucid Motors. According to media reports, the B-round financing of Lucy Motors was "burned out" in 2013. Lucid Motors is currently in the D financing round and the new Arizona plant is expected to cost $ 700 million. If PIF funds are currently available, it will bring a new route to Lucid Motors.
In addition to the ongoing development of financing for Lucid Motors, the phenomenon is selling & # 39; always appeared. Earlier, the media reported that at least two anonymous companies were interested in acquiring the startup, and indeed Lucid Motors considered selling the company. Previously, Ford had shown great interest in the company. Ford's new CEO, Jim Hackett, visited Lucid Motors with a group of executives and filed a clause with the latter. Draft agreement. Some insiders, however, believe that the development path for Lucid Motors, which is still in the expected and ongoing financing, may not be as smooth as Tesla, and that Tesla has not yet made a profit.
Beijing Business Daily reporter Tao Feng Yang YuehanGo back to Sohu and see more
Responsible publisher:
Disclaimer: this article only represents the author, Sohu is the platform for information publication and Sohu only offers information storage services.
from
Source link