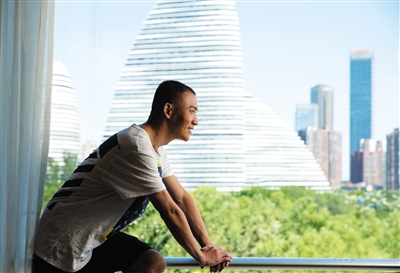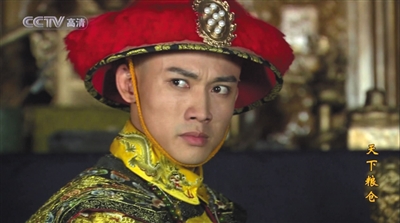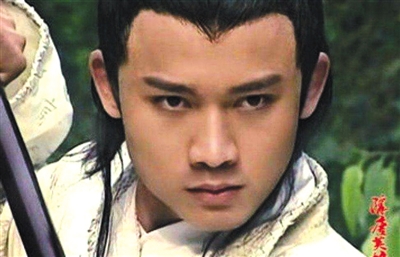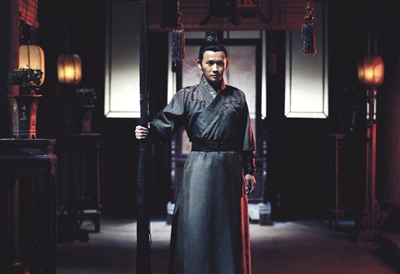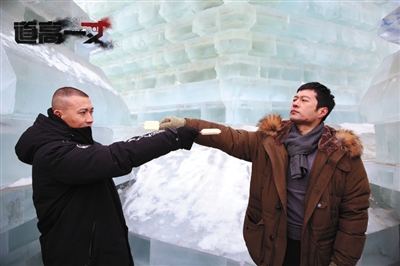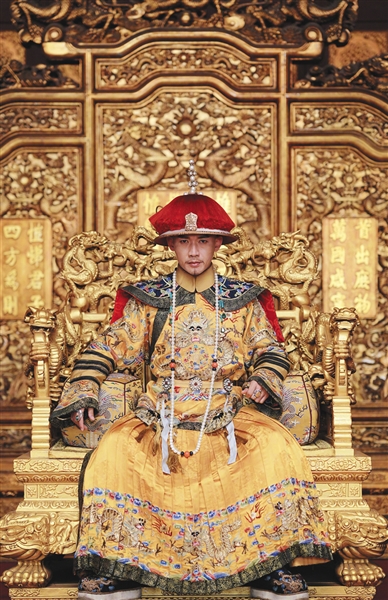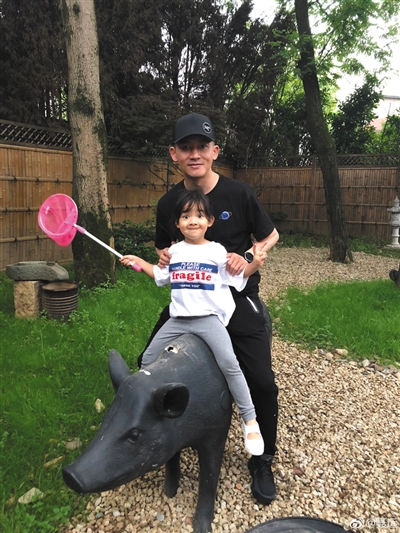 Nie Yuan's face was confused, he did not understand why the netizens on the internet called him "big pig".
For this he previously made a special Weibo and asked the netizen what it meant? This is also the question that most people ask when collecting fans before the interview. When the reporter asked him: & # 39; Is it clear now? & # 39; He touched his forehead and was still confused. "I really did not understand it completely. It really confused me. I was awkward and the younger staff around me gave it to me. & # 39; I have a lot of explanation, and I am even more ashamed. If I know that this word is not a deviant and denigrating concept, it is a confused statement with a lot of content, I find it very interesting, very nice. "The reporter told him This means that the face is full of collagen and he hastily puts his hand." No, no, they're fooling me, teasing me, do you know that? "
"I believe that sincerity is better than anything else." This is the first sentence of Nie Yuan in the interview. "The interview is a very special existence in his eyes." He is very aware of the demands of the media and his needs, he does not expect others to pass. A deep understanding of how you can talk to him in a conversation, only hopes to present the most true self to the reader in the context of his abilities. The hot broadcast of "The Raiders of the Raiders" made him red on the corner of the Qianlong. This time Nie Yuan & # 39; s surrendered Qianlong something different than the past: the poisonous tongue is exposed to nature, the woman is proud and even a bit "naughty", and he is affectionately called "big pig hooves" by public.
After more than twenty years of debuting, after countless ups and downs, Nie Yuan went a bit more casual and was asked: "Do you think you're red?" He asked the reporter what is red? "My point is that an actor is an actor, I want to speak with my work, for example if you do not dare to look at your own performances today, then there must be problems. Red is not a coincidence, I do not think there is a difference in I am also very unscrupulous, wear shorts, sling shoes, can reach less than $ 500, but I am happy and comfortable, although fate is difficult to control, but my mentality has been very good, not moody, As long as I cherish the time and opportunity to play a good show, I am satisfied. & # 39;
Qianlong VS Qianlong
Red is not red? It does not matter, it is important to read my performance.
"Yanqi Raiders" gave Nie Yuan the opportunity to become super popular and get attention, and became a frequent visitor to Weibo. The barrage and comments from countless netizens never regretted the praise of his acting skills. Backtracking last time appeared in the screen on the image of Qianlong When Nie Yuangang graduated from the Shanghai Theater Academy, he played the young Qianlong in the Granium of the World & # 39 ;. In the past 17 years he has gained experience and storms in the entertainment industry and Nie Yuan admits that his way of thinking is calmer and more natural. He will check the performance based on the psychology and age of the characters in the piece. In his words he grows up with the characters.
This time Qianlong let the audience discover the life and feeling for life of the character. "To tell the truth, I think I do not know much about history." Every time I acted, I like to think about the things of that person. From the perspective of human nature, whether you are a king, a traitor or a knight, you have to have your own reasons for doing something like Qianlong, you have to think more about what happened to him. What will he have if he encounters these things? The temperament. "
As a former & # 39; four small students on the mainland & # 39; many viewers watch the costume drama of Nie Yuan. Looking back on his early works, from the TV series Qi Tianlei ("The wrong flower girl married"), the debate machine monk ("Da Tang Qing Shi"), seven nights ("Ghost Story"), Luo Cheng ("Song and Tang Heroes") ") In the later film, Zhao Jingzhong (" Embroidery Spring Knife "), each character has a unique recognition, creating a deep impression on the audience. Nie Yuan admits that he will pay attention to the small role, no matter how long he will not forget. When the person next to him, for example, said he was the & # 39; Song and Tang Dynasties & # 39; in high school, he played Luo Cheng and eventually died in a chaotic arrow and made people cry. No Yuan immediately called the other party to show the age & # 39 ;. Add a sentence: "What is your name? Far Brothers & # 39 ;, you must call Uncle."
In 2006, due to the policy of restricting costume dramas, Nie Yuan's career was more or less affected. Now he returns to the field of vision and gains popularity. He is calmer. "My mindset has been very calm for a long time, the red is not red, no matter how you say it, I do not care, I can never reach Chow Yun-fat's length a lifetime, but my heart can be more than Chow Yun-fat, because he's a good actor and I want to play better than he does, no matter if you're unpopular, "said Nie Yuan, who still has a sort of ambiguity in his eyes "For example, the audience thinks that this performance is good, he can understand what I want to express, he can read my performance, and there is no white execution in my game."
Film VS TV
Can not I shoot? It's okay, I can not make a good show.
They all said that filming and TV dramas are two very different experiences. When asked what kind of performance they prefer, Nie Yuan is not as eloquent as other people, and he is blunt and more inclined to make films. According to him, the film requires that he refine the accuracy of the execution to a higher level. Recalling the death of a loved one when he was a child, he saw that the child of the family members did not cry and drove a box of cigarettes smoked there. He felt the sad feelings of the other party deeply and felt that the non-speaking execution needed more technology. content. "Often speaking is not more powerful than speaking." Just as someone always & # 39; I love you & # 39; hangs on your mouth, you feel nothing, just like why everyone likes Fucha Fuheng because I said I will not do it once I say I do a lot of things for you and I care that you protect yourself The film has to unpack these refined things If you do not say it, you can express it with your body and expression. "
In recent years, Nie Yuan has paid more attention to the film. The film has a relatively long cycle. If he is very nice, he can only make one or five recordings a day. He will have more time with the director and the actors. of the opponent. It is most accurate to discuss how this lens is played. TV dramas often have no time to refine them. It is too much to meet the requirements, but the films are different. You can come and see again if it is better. For acting he is extremely paranoid and more real, so he has the nice "Nie Yuanjiao scorpion acting like a scorpion" and "How to perform on the spot." If there is a better way of acting, he will come back and shoot more. Ok, "But this kind of request will still focus on the general situation: if everyone rushes and seizes time, it is impossible to be so competitive, but in the overall situation we still have to do our best to develop our own ideas. to realise."
For the actors, the red fire of a drama is just a good time to chase after the pursuit of victory, and Nie Yuan does not agree. The attitude of the dokdrama, he always believes that Ning is missing, indicating that he would rather not shoot the good drama. I do not know how to refuse, sometimes I look at the feelings of people, sometimes I am more casual. Now I do not want to waste the time of other people and do not waste my time. I really want to find a group of like-minded people to do something meaningful. It is better to take a break and enrich yourself. "If there is no more suitable character, he has a director's dream in his heart." I really have too many things to achieve. When I am an actor, the director gives me three choices. Let me choose one to play, but I can also give the actors three choices, and with mine we can have a total of six choices and make a choice that we prefer and want to convey. & # 39;
Cold winter VS hot summer
Do not bitterly bitter? Pediatrics is much less than the staff
In the film performance, Nie Yuan thinks he is a newcomer, and every time he shoots, he is "crazy" In the "Dao Gao Yi Zhang", which is released on September 7, he plays a police student with a strong sense of integrity. It was longer than the bottom of society and was deported by the police school to fight. He immediately set out to experience life in Harbin and realized the work of the first-line criminal police. He hastened to work in the ice and snow world, ran up the ice and hit a bruise. Self-President Jiang Kaiyang was upset. Nie Yuan admits that he has the ambition to interpret the role: "I do not think it's difficult to say conscience, every time I talk about it, I only mention the actual objective situation." So many staff members carry the equipment and run around, you are a What qualifications do the actors have for the station bitter? "
"Dao Gao Yi Zhang" was called in January last year. It was the coldest time in Harbin and the temperature reached minus 30 degrees Celsius. I took a shot on the bridge and I could not say anything about Nie Yuan's words. "The cold is unimaginable, I was then stunned by the whole face and the expression could not be controlled by you." "Yanqi Raiders", the hottest time in the hottest place, no matter what you wear, sweat. "I have a video in my mobile phone, I can not sweat wet clothes during shooting, so I wear a photo every day." The vests made of bath towels are used to absorb the sweat on the body. It is no exaggeration to say that the jackets that are taken out every day can be taken out of water by two pounds and the collar is wet every time.
In the year of graduation, Nie Yuan played the anti-drug armed police in the TV movie "Blade". At that time the shooting conditions were not good, the production costs were limited and when a pursuit of the mud pools was heard, the crew randomly found a deserted field in the city. In 2000 the field was used for manure, a large swimming pool, you are a gangster, I am an armed police, you grab my head and squat in the water, I grab your arm and crouch down, the breath screams, plays I can not breathe out of the dead. At that time we could not see it as a well, I did not know when I went inside. "
I remembered that in the "Yanlan Raiders" there was a scene where he picked up the scorpion on the snow made of fertilizer and accidentally rubbed his hands and skin and the blood flowed. The friend who played the eunuch gave him a waterproof plaster. He found it very interesting, he took a picture and sent a microblog. "The result is that many people are out of context and say that I am prudent." I do not take the trouble to respond to these comments and misunderstandings because I am too pediatric. "
When I think about it, he sighs with great enthusiasm that the circumstances are really good, and even enjoy it. "I never want to advertise how I should be devoted To be honest, this is all about things: if you're playing a person, it's not you, it's you, it's really a lively and specific person, for example, you are cleaner and his hard work must be reflected in the wind and the sun, not to wear a dress to sweep the floor, so let's not say that you The actor gets expensive, he can not do this, can not that. "
"The Emperor Raiders"
For the implementation of the mask
1 Is the emperor in the "Zhejiang Raiders" in the "Leading Raiders" a "snail man"?
That should not be the case, he has many things, and in his position there are many things to bear. When Queen Fucha died, he could only have tears in his eyes. He was very sad, but he also had to be the perseverance of the emperor. He could not cry with other people, because the rules could not be changed. That is why the emperor also has a sense of love, certainly not the so-called "snail man."
2 Some netizens asked if the blue veins on your forehead were stifled by Wei Wei?
Haha, that's not because the Emperor Qianlong is actually very thin. For this game, I am also crazy to lose weight, people are thin, so there will be some "texture" on the face (laughs).
3 I feel that you are well maintained in the game, how you care for the skin?
I remember when I saw the first day, I just finished the film "Dao Gao Yi Zhang", it was a very rough game of the pure men, the sun was blowing in the sun, the make-up in the piece is not very special. As a result, when I saw myself, I said that you are in good shape, but how can you not maintain your skin? I said: I am an actor. If you want me to be fat, give me the time to fatten, if you want me to keep a good point, then I will try to get closer to the character in an acceptable period. He says? Let me see.
Later I started applying the mask, it is really good, I have not used the mask before, this time I had a concept about applying the mask. Sometimes my wife said I had a mask, I said, "Let's go to sleep." Now (she asked me) to apply a mask, I said "applied, come." I know that the necessary care is needed, but I think the most important thing is the mentality, the second is exercise, the mentality is always positive and positive and can be well maintained.
4 The Emperor and Chen Jianbin that you play, seem to be very different: for example, he does not like women when he plays, you become a woman's friend & # 39 ;.
My emperor presented the taste of "the hooves of the big pig". Everyone understands and the feeling for life is different, there must be differences. Chen Jianbin is an excellent actor whom I admire very much, maybe he likes to think and be quiet, but I love communicating with people because I want to know how you play, how do you think, I know how I like the most can reach. With a good fit I always think that acting is not a matter of one person, but of a whole.
New question and answer
Beijing News: Fans are called your Bear Teacher & # 39; and & # 39; My Ear & # 39 ;, do you know? What do you think of these nicknames?
Nie Yuan: Nie Er (laughs), Nie character, in fact the traditional Chinese characters are three ears, but the ears are also right (laughs). I do not care about these nicknames. As long as everyone is happy, as you call me "big pig hooves", I feel very happy. For those who care about me, whether it be questions, criticize, support or praise, I can accept it, because you have to have a mentality to let others comment on you.
The Beijing News: Fans spit out that you keep too little Weibo. What do you want to & # 39; cut back & # 39;
Nie Yuan: I'm so & # 39; s consistent style, why would I change it, right? Because Weibo is sentimental, or if the piece obliges me to express something, or if everyone has a common topic, let's express it. In fact, I have divided my work and life very much. If we want to play, we will talk about drama and private life will keep our own space.
Beijing News: Did you think about a parent show with your daughter about a parent-child?
Nie Yuan: I have considered it, but the first thing I want is the nature of the program, which can be brought to the daughter herself and the audience, and not to show the program for the show. When a child like her does not know how to distinguish it, it is not necessarily a good thing to take her. Now my niece is 4 years old, still a relatively ignorant period, only happy and unhappy, she is aware of a number of standards, but she has no concept, then the program might be better. When she slowly begins to understand things, such as when she is ashamed, she has to be careful with the show.
Beijing News: Does she gradually feel that her father is an actor? How do you see for example that dad reacts to TV?
Nie Yuan: She still does not know, she just thinks Dad will be on TV. She only knows that the actor is a name and still can not understand. There was a scene where Hong Hao Wei Wei was bothering, I slapped him in the face, I saw him on the TV and I hit him. My cousin cried. She said you had to stop hitting. Hong Po is so pathetic, so good. Also pretty, and later this section played again, as soon as she let her cry, she said no. She is a very direct reaction, not thinking too much (laughs).
The Beijing News: after the broadcast there are a number of younger fans who know how to get rid of the generation gap with them.
Nie Yuan: To be honest, I have not considered this because I can not determine who loves me, who does not love me, or who hates it or does not hate it. People have different values ​​and attitudes.
Written / new Beijing News reporter Zhou Huixiao
Photography / Beijing News reporter Guo Yanbing
Source link