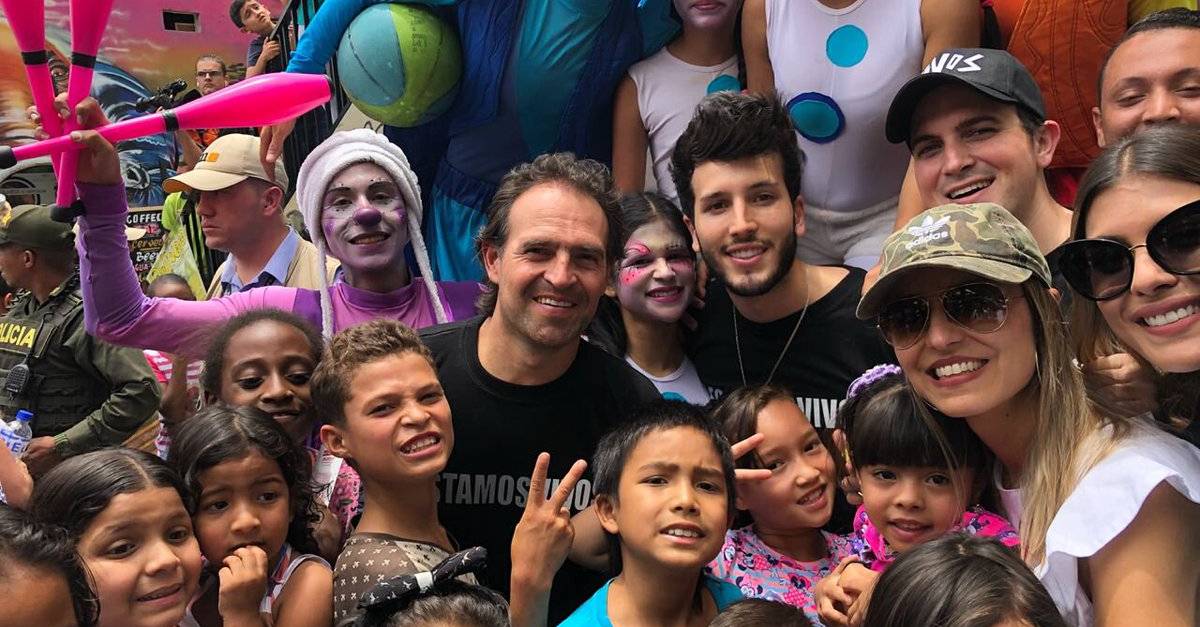 On the morning of this Saturday the singer paisa Sebastián Yatra and the Mayor of Medellín, Federico Gutiérrez, they were central during a tour through the escalators of the city.
With mango cream biche, as well as some Hip-Hop notes, were received in the context of the Youth week which ends in the night of this Saturday with the concert of the Youth organized by the mayor of Medellin.
The artist emphasized the talent of the children and young people of Medellin, after the tour he made in different parts of the San Javier district, where he shared the community in the company of the mayor and the secretary of youth, Alejandro de Bedout.
Yatra decided, according to Gutiérrez, to donate the money that was collected to be destined for the culture of Medellín.
Around 3 o'clock in the afternoon the doors of the oriental stand of the Atanasio Girardot Stadium were opened to enjoy the concert with the presentation of ChocQuibTown, Blow to Blow, Bomby, Heider Gonzalez and Sebastian Yatra.
If you have not reached the Telemedellín channel, you will broadcast the Vivos Medellín concert on 17 September from 17:00. and until 23:00.
Source link