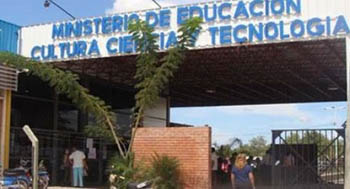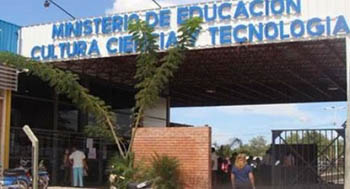 Ministry of Education of the Chaco
the Ministry of Education, Culture, Science and Technology of the Chaco remember the protocol to follow suspected cases of acute respiratory tract infection (ARI) as ordered by the Department of Health of the County, clarifying that before the first known cases of flu A, the necessary precautionary measures were immediately taken, announcing this protocol approved by the Epidemiological Surveillance Guide and Recommendations for the Prevention and Diagnosis of Acute Respiratory Infections in Argentina (2.018).
This protocol was sent by e-mail to all educational regions, which they immediately communicated to the supervisors and who in turn sent the information to the schools in an interministerial work with Health. In addition, this publication is available for everyone to consult on the Facebook page of the Ministry of Education on 21 August.
On the other hand, it reports again that it has already sent slat batches to Regional Education 3, 4, 8 and 12, a division that will be made to the other regional areas, until the entire provincial territory is covered.
protocol
the Ministry of Education of the Chaco, announces that the closure of schools has not been an effective measure. In these cases, the recommendations for schools are that students and school staff must follow individual and environmental hygiene measures to reduce the spread of influenza, such as covering the nose and mouth with a tissue when coughing or sneezing and throwing away. the handkerchief after use in the trash; wash your hands with soap and water, especially after coughing or sneezing; and do not touch the eyes, nose or mouth with unwashed hands.
The most important recommendations are:
Ensure the hygiene of surfaces, especially in places or elements that are for public use (tables, computers, telephones, balustrades, kitchen utensils, bathrooms and kitchens, etc.)

.
In addition,

aerate and ventilate crowded areas

even at low temperatures.

School staff must be vigilant to see if students have flu symptoms

and communicate with the respective parents and school health references.
Source link