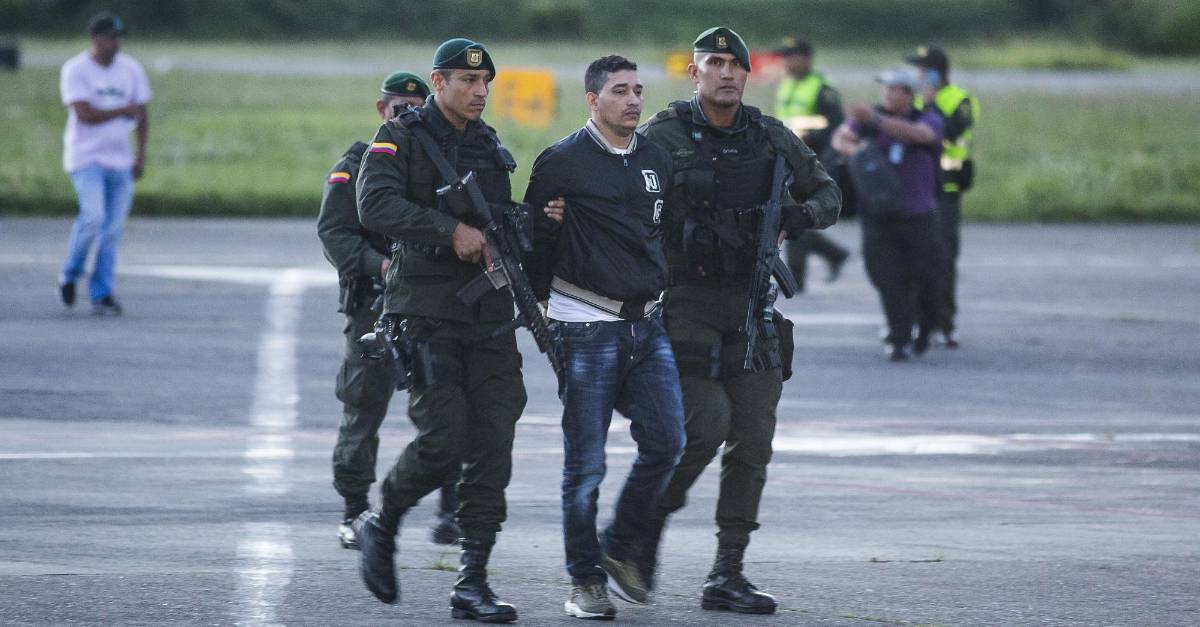 The attorney general's office today stated that he disagreed with the decision of a judge to supervise guards who sent alias "Pichi Belén" to La Picota Prison in Bogotá, where he is alias "Tom" the boss and head of a criminal structure specializing in drug trafficking.
This was the opinion of EL COLOMBIANO Claudia Carrasquilla Minami, National Director against Organized Crime, of the Public Prosecution Service, who pointed out that the judge accepted an argument from the defense of "Pichi Belén" in the sense that he would take him to jail. would send Jamundí, in Valle del Cauca, where his life was in danger because he had an enemy in prison, a risk that, according to the prosecution, was not properly maintained.
to read: So it became alias "Pichi Belén", head of "the Office"
"Pichi Belén" did not agree with the Public Prosecution's accusation, in consultation to make the crime worse; the same one, if proven, could mean a sentence of 12 years in prison, according to Carrasquilla.
The prosecutor said she did not know who, in the streets, would be the successor of "Pichi Belén", but assured that that position should already be given, "because a dead king, king".
"The organized crime directorate will ask the National Penitentiary Institute (Inpec) to move" Pichi Belén "to another prison," Carrasquilla, who believes that La Picota is not a site that offers sufficient guarantees to prevent this type of characters by committing crimes.
The intention of the Public Prosecution Service is that "Pichi Belén" and "Tom" do not stay in the same penal center. An option to move the first could be the prison of Cómbita, in Boyacá Carrasquilla concluded.
It is to remember that alias "Pichi Belén" took control of "the Office" in December 2017, after Juan Carlos Mesa Vallejo, better known as "Tom", was captured. "Since then, he has been responsible for leading various criminal alliances for international cocaine trafficking and the development of criminal expansion strategies," the police reported.
By a concert to commit a crime he had already been in jail, in 2013, and prosecutor Carrasquilla does not know how to explain why he was free in 2018.
According to the police, "Pichi Belén" was the leader of 6 of the 10 major integrated drug trafficking organizations (Odín) in the Aburrá Valley, with directly about 650 men directly and another 1,400 indirectly.
Source link