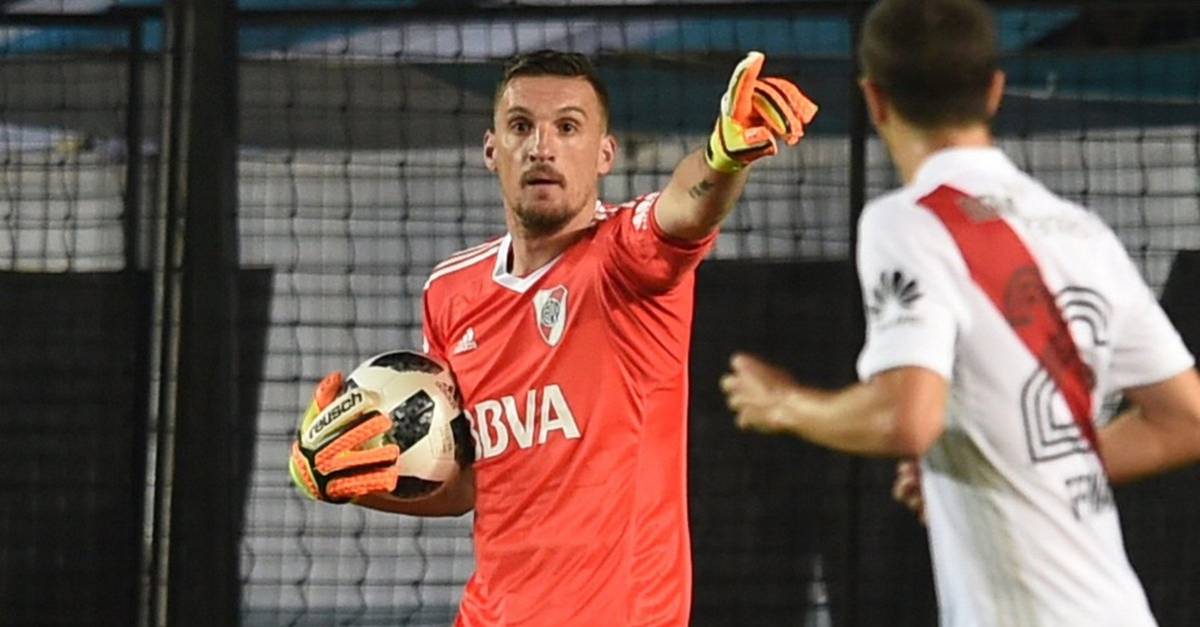 by Luz elida molina marín
With Atlético Nacional, Franco Armani achieved not only 13 titles (League, Cup, Superliga, Libertadores and Recopa), but marked a historic event in 2013 to adjust 1,047 minutes without receiving a goal. Now the goalkeeper in River Plate seems to be on the same path, as he already plays 889 minutes with his unbeaten goal.
That makes him the goalkeeper with the best record in the history of River and in the second of the Argentine competition, surpassed by Carlos Barisio, who, together with Ferro Carril Oeste, knew 1,076 minutes without a goal.
The route of the undefeated
Armani did not score a goal for the Superleague on that occasion since April 1st Fernando Márquez, Defense and Justice were in charge of defeating them. Since then, nine games of the gaucho tournament have passed.
Therefore, since the date 22 of the last competition, Armani keeps his bow intact against rivals such as Racing, Rosario Central, Arsenal, Estudiantes de La Plata, Colón, San Lorenzo, Huracán, Belgrano de Córdoba and Argentinos Juniors.
That allows the Argentinian to count 889 minutes without being defeated, thus exceeding the figures Amadeo Carrizo, who reached 769, Navarro Montoya with 824 (Boca Juniors) and Jorge Traverso, 842 (New Chicago).
But that number can still be added, because of the 26 games he has with River Plate, the goalkeeper has 17 games in which he did not receive a goal.
On the next date in Argentina, River Plate will visit San Lorenzo and the challenge for the former national player is to keep increasing his record.
In Colombia, Armani had defeated the historical figure Otoniel Quintana (q.e.p.d), which was in force for 42 years, was imposed since November 14, 1971, when the goalkeeper recorded 1024 minutes without receiving a goal and Armani defeated her with Nacional in October 2013.
Source link