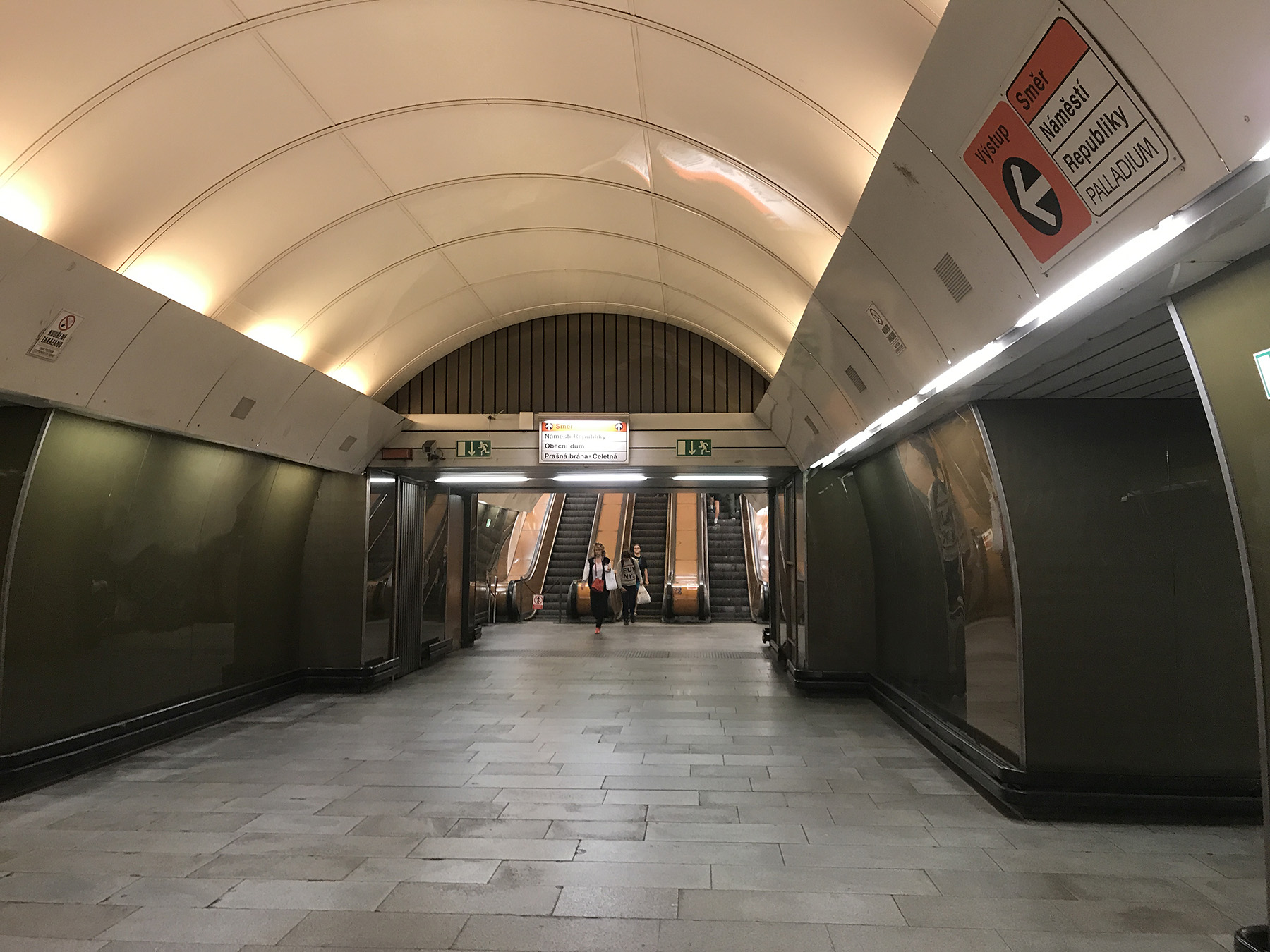 The transport company of the capital of Prague (DPP) opened Saturday passengers leaving the subway on Republiky Square. Repairs to the stations are not finished yet. We bring you an overview of the nearest closures.
Since 9 October of this year, DPP is planning an exchange of escalators at the metro station Karlovo náměstí (east vestibule), the implementation time is assumed to be 10.5 months. There will be a modernization of the three moving stairs in the exit of Karlovo náměstí / Resslova, with the entrance to Palackého Square for passengers.
For the year 2019, the escalators are scheduled to be replaced Angel in the direction of Na Knížecí. A condition for starting next year is a problem-free selection of the contractor. There is a modernization of three moving stairs in the southern exit Na Knizeci, part of the reconstruction of the escalator tunnel.
Modernization of the station is also planned Jiřího z Poděbrad, where there will be a revitalization of the entire station with the exchange of escalators, including the provision of barrier-free access. The DPP is now in the process of obtaining the territorial decision, then the building permit and then the selection of the contractor. The starting point for starting work at this station is estimated (in the optimistic scenario) at the end of 2019.
In 2020 the DPP wants to start the reconstruction and the second entrance to the station Náměstí Republiky (from the Masaryk train station).
So far there are plans for the reconstruction of Opatov and Flora stations, many of which can be found in Bohemia-Moravia or Kačerov.
Source link