The popularity of savings is growing. This is evident from the number of contracts concluded, which amounts to more than half a million per year. "The reason is a mix of multiple goals and benefits that building savings provide. Someone wants to save money to get a mortgage. Someone is saving to borrow for reconstruction in a construction company. And someone just saves in reserve, because the savings are useful. are ", says Jiří Šedivý, secretary of the Association of Czech Building Associations (AČSS).
There is also a growing interest in the construction of children. Parents see building savings as the most suitable product for children with a guaranteed income. "Customer feedback shows, among other things, that saving on buildings is seen as a safe product to save money, including through statutory deposit insurance. At the same time, they appreciate the associated loan offer, which will enable children to realize their housing needs when they are adults. , "Says Jiří Neumann from Stavební spořitelna Česká spořitelna.
Closing a 'building' online takes 15 minutes. Do you know what to look out for?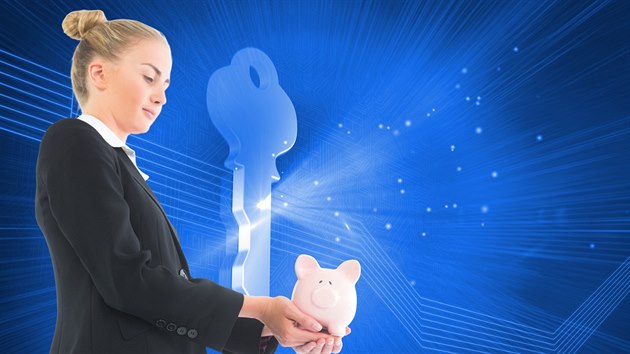 This year is and will be marked by the covid crisis, but preliminary results so far suggest that the impact on building savings will not be dramatic, according to the AČSS. Recent research by NMS Market Research for Raiffeisen stavební spořitelna has shown that people feel some uncertainty about future finances and want to address this with more emphasis on saving. As many as 22 percent of Czechs said they plan to save more in the future.
"People are certainly much more careful about saving and creating reserves, but they want to save despite their economic problems. And loans are doing very well, we expect their volume to grow by about a third year over year. In short, people want to live better and better ", Jiří Šedivý adds.
"This year, more than ever, the strength and stability of the building is being shown. It is a largely closed product that can withstand various external influences. And this is also confirmed in this special year. People are aware of this and that is why there is a growing interest in concluding new contracts ", confirms Tomáš Kofroň, spokesman for Českomoravská stavební spořitelna.
Send money on time
State aid is always credited in the spring of the following year, but the money must be transferred so that it is in your mortgage account by December 31, midnight. This gives rise to the necessary advance for the transfer of funds. It depends on whether you are transferring the amount within one bank, interbank transaction, money order or if you want to deposit it in cash at the till.
To receive the maximum state aid (2,000 crowns), you must have deposited 20,000 crowns into your account for the year in question. However, account management costs must also be taken into account.
"I recommend not to make detailed calculations with an accuracy of ten crowns, but rather to send a few hundred more. In any case, the deposits yield interest, even if they come 'next year' for example to be entitled to State aid ", advises Jiří Šedivý.
If the deposits do not arrive on time, the state aid is calculated based on what has been received. As a rule accrued interest over the calendar year and possibly a surplus from the previous year. So you only lose the part of the state aid advance that you do not use up in a given year.
But it's also good to know if you've committed to saving on a regular basis in your contract to see if you keep it, even if you didn't send the money on time. You can also have an interest bonus and the like associated with regular deposits. If you are unsure about your specific situation, ask your advisor or the construction company directly.
Special offer from mortgage banks
Českomoravská stavební spořitelna
Until the end of November you can get a building advantage with a discount on the entrance price of 1,500 crowns, the promotion is valid for customers from 18 to 50 years old.
For the combination of building savings with other products of the ČSOB group (current account, supplementary pension insurance), you can receive a premium of up to CZK 4,500, depending on the number of closed products. This premium is credited to the construction savings account or to these additional products.
Stavební spořitelna Česká spořitelna (Buřinka)
According to their representatives, Buřinka does not currently have a current event, in the second half of this year it was aimed at simplifying the negotiation of savings and making available the possibility of quick negotiation at George's online banking.
Permanent for new construction savings contracts, it offers the possibility to cancel the contract early at any time with a quick free payment within two working days, free of charge.
MONETA stavební spořitelna (formerly Wüstenrot)

The waiving of entrance fees for the realization of building savings is a permanent event.
Blue pyramid building society

Until December 18, 2020, new customers have the option to purchase a Building Savings option in the Premium 2,000 crown event in the Consultancy Center or online. It combines a financial premium in the amount of the compensation for arranging building savings (up to CZK 2,000) and an interest bonus of + 0.5% per year. .
The permanent offer includes savings events with the same appreciation for children and young people up to the age of 26, who have the opportunity to realize a building savings with a target amount of up to CZK 150,000 for free. In addition, young people aged 18 to 26 receive a Sphere young loyalty discount card, which gives discounts to more than 10,000 merchants in the range of 5 to 30 percent.
The Pohoda savings event is for customers over 55 years old, who can also arrange construction savings with an interest bonus of + 0.5% and a free target amount of up to CZK 200,000.
Raiffeisen construction company
From Monday, November 23, a building savings contract will be negotiated free of charge up to the intended amount of CZK 200,000. This means you save CZK 2,000 for a fee for negotiating a contract. You can also enjoy other benefits as part of the Raiffeisenbank current account package.
Source link