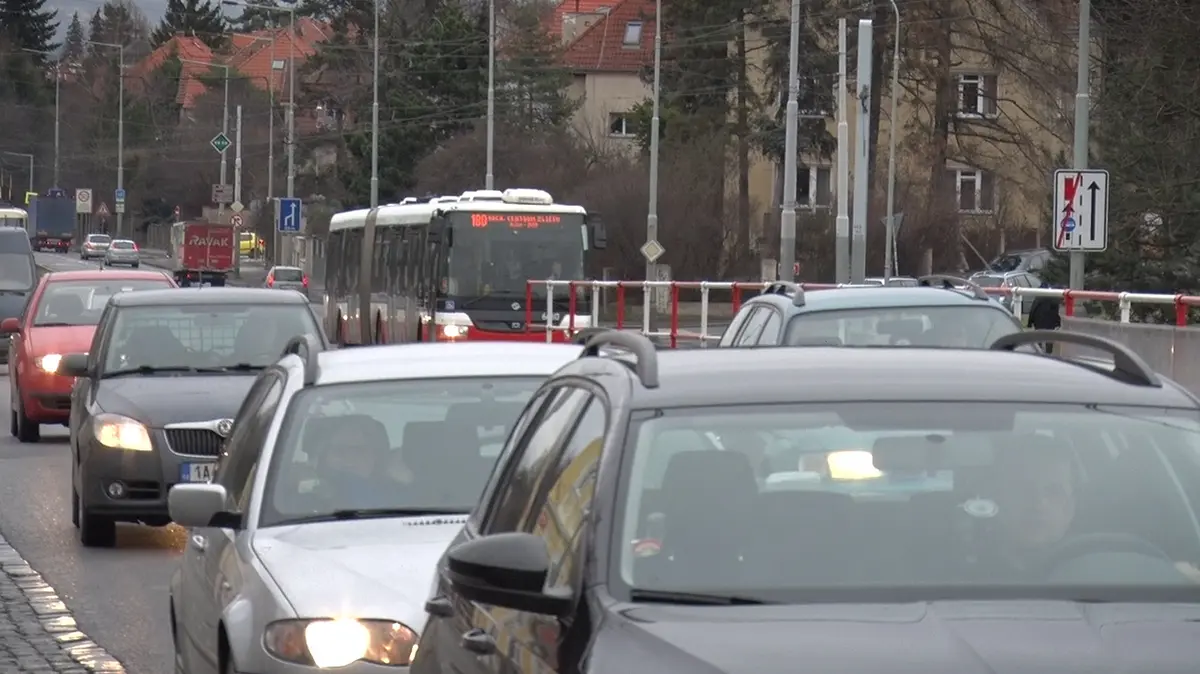 Until now, access was limited only at certain times, which the office changed in late October. The entry ban applies from next week. The commissioners instructed the aldermen to submit an initiative to the relevant municipal service to withdraw this measure.
"There is no reason why reserved lanes could not be used by drivers of individual vehicle transport on weekdays outside rush hours and on weekends," said Libuše Mayor Jiří Koubek (TOP 09) at today's meeting of deputies.
Koubek also criticized the city government for not discussing the change with the deputies, nor with the municipal transportation committee. "It is a topic that deserves a thorough discussion. It is a topic and a radical change that will affect all Praguers," he said.
The intention to deny cars access to the lanes all day was defended, among others, by deputy mayor Adam Scheinherr (Prague Sobě). According to him, most lanes in Prague are active all day long. According to him, there are only about a third of those who are only valid at any one time. According to him, the current system also survives, in which different parts of the city have their own regime.
The change request has been submitted to the officials by the Technical Administration of Communication (TSK) on the basis of a request from the transport company (DPP) and the organization Ropid, which plans public transport in Prague. "The request was made by TSK at the request of Ropid and DPP, who had wanted it since 1995. It is not fiction that has now emerged," said Scheinherr.
Deputy Director Ropid Martin Šubrt then added that the rush hour time has changed and exceeds the times on the signs the lanes operate.
Several hours of discussion
Opposition representatives in particular criticized the measure because, among other things, it restricts the rights of drivers while at the same time being unnecessary. Coalition representatives from the United Forces for Prague (TOP 09 and STAN) also opposed the all-day ban. United Forces chairman and MEP Jiří Pospíšil called the change ideological.
"We don't want the steps being taken in the ideology that the car is a sin forced to be enforced. We are looking for compromise and balance and we don't want to prefer one group," he said.
The public also took part in the discussion on the lanes. Prague 3 resident and representative, Mojmír Mikuláš (tricolor) of the Association of We Go by Car, said it was a measure where 99 percent of citizens would say, "What jerk invented this". "I am convinced that with this measure, cars will spend more time there and release more exhalations," said Mikuláš.
The decisions of the delegates were preceded by a discussion of several hours. In it they accused each other of, among other things, ideology and disproportionate preference or intimidation of one of the modes of transport.
Source link