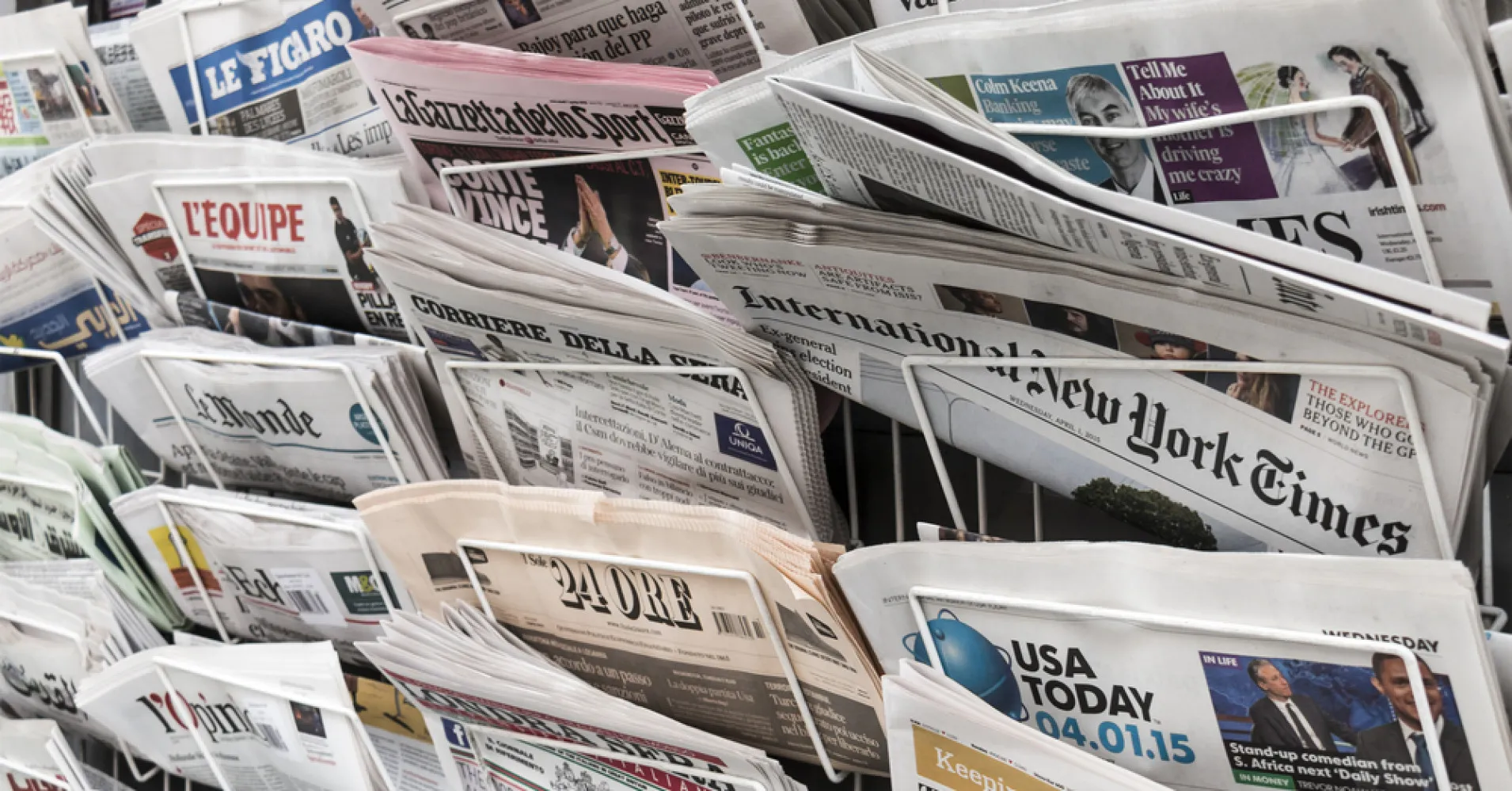 One hundred European journalists supported the call for MEPs to impose on large internet platforms the obligation to alleviate some of their financial profits on media whose media articles, photos & videos & # 39; s refer.
The European Parliament will discuss the European Copyright Directive in mid-September, but it is uncertain whether this financial obligation will be maintained. In July MEPs found insufficient support for him.
The dispute concerns in particular Article 11, which allows publishers to charge a fee for a simple link or preview of an article on internet platforms. In practice, platforms such as Google News, Facebook, Wikipedia, Twitter or even the Czech list are expected to share the profits that the ad achieves. Platforms defend this, as critics of some political institutions, such as the pirate parties who claim to defend the freedom of the Internet.
On the initiative of the AFP AFP of the French AFP news agency Sammy Ketz, active in the Middle East, a petition requesting the maintenance of Article 11 in the Directive is maintained. According to him, it is the issue of the continued existence of independent media in Europe, confirming ownership rights to internet-based creation. Without this article, journalists would continue to work de facto for the platforms, free, anonymously and without any recognition.
103 journalists from 27 European countries, including the Czech Republic, including a number of national and international journalists, have signed the call. The article by one of AFP's most respected journalists has printed a number of European media, including a number of Czech news sites.
Ketz drew attention to the problem through the opinion of war reporters whose financial crisis in the crisis is extremely demanding for the media. "For more than 40 years in the journalistic industry, I have witnessed how the number of journalists in the place where something is going is gradually decreasing, it increases the risks that journalists can make, we have become goals and our outposts are becoming more and more money, "he wrote.
"The times that a jacket, a t-shirt and some papers in our pocket were enough have long since disappeared, now you need a bulletproof jacket, armored cars, sometimes personal guards and insurance. "Media." And it's a lot, "Ketz said.
"Despite paying content and sending journalists who risk their own lives to make reliable, comprehensive and credible news, they do not make the most of it – they are internet platforms that do not even have to pay a penny. when someone else comes and completely blatantly harvest the fruits of your work, you can not excuse such a thing in democracy and it is even morally unjustifiable, "AFP emphasized.
"Many friends ended up at the newspaper because their publisher failed or could no longer pay," he added.
Source link