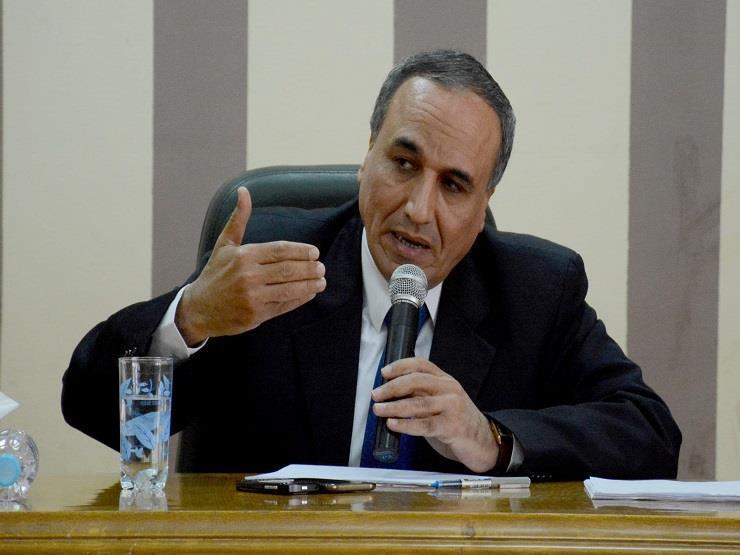 09:35 PM


Thursday, December 13

Mustafa Ali wrote:
Abdelmohsen Salama, the captain of the journalists, revealed that the decision to ban the publication of the Zamalek Club president's name in Egyptian newspapers for one year was canceled after his visit to the syndicate on Thursday.
"For us we have no problem with Zamalek president personally." Our problem was because of the crisis that prevents journalists from entering the club and canceling their membership. "As long as a solution to the crisis is reached, we have no reason to prevent its publication in the newspapers," said Salama Lamazraoui.
The press syndicate announced that it would lead a delegation of journalists from the board of the union and members of the club to go to Zamalek on Friday to attend new openings in response to the President's invitation in the context of efforts to crisis and to resolve the existing differences.
The president of Zamalek confirmed his appreciation to the press, journalists, the trade union and the captain of the journalists on Thursday, pointing to his full support to the club members and resolving all previous problems and differences in the context of mutual trust between the journalists' union and the Zamalek club. formerly.
This happened during the visit of the president of Zamalek to the headquarters of the Journalists Syndicate, accompanied by adviser Ahmed Jalal, vice-president of the club and in the presence of Ihab Al-Khouli and Mohammed Al-Husseini, members of the House of Representatives .
The board of the Journalists Syndicate, decided at its meeting on November 10, to prevent the publication of the name and the image of the president of Zamalek for a year, and rlm; And to refer a journalist who violates the decision to investigate. The Council also decided to address the Attorney General to allow journalists to enter the club and protect them with the full solidarity of the syndicate in their complaints against President Zamalek.
Source link