Google has announced the Google Play 2019 Award for Best Applications and Games for Android devices. The company received the Google Play Award for various applications and games at the annual Developers Conference in the last four years. The prizes include 9 categories of applications and games that offer a unique experience for Android users.
These are the best apps and games that have won the Google Play 2019:
The best application for mental health care
Request received Woebot: your self-care The Google Play award for the year in the mental health category, applications that help users improve their lives, as well as the balance between the use of technology and life, an application that acts as a caretaker, by providing guidance in situations based on of cognitive behavioral therapy, mood, but also help to reduce stress and live happily.
Best experience for availability
Google chose the application Suggest AI The application allows blind and visually impaired people to learn about their surroundings without help from others, so they can shop from stores or get to know the menus of restaurants or their friends by describing scenes, reading texts and to read.
The best application in social impact
Google has been awarded the Google Award this year to apply Wisdo In the social impact category, which contains applications that have a positive impact on communities around the world, an application can help users connect with people, help them think positively, solve a problem, or worry about something.
The best game
Also got a game SHADOWGUN LEGENDS The Google Play prize in the Games category with unique visual effects and the graphical interface, a game in which zombies fight zombies that attack people.
Best fun app for family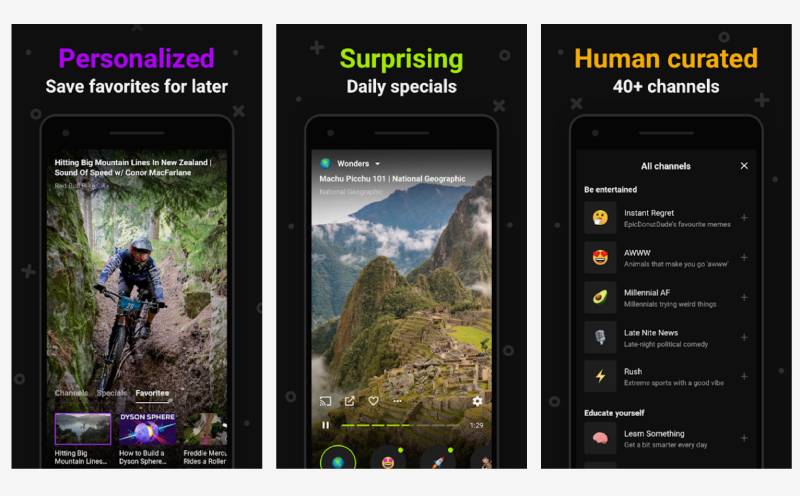 Got the application Neverthink: Handpicked About the best app for a better family experience, or to bring family members together, an app that offers suggestions for watching the best videos on YouTube, carefully selected by the app team.
Google Play 2019 Award for the most innovative
They are applications and games that offer a new twist experience and that are acquired through a game Tap Tock: A Tale of Two, A game based on solving complex puzzles with another friend to escape while supporting voice communication while playing.
The best application designed for use by different users
Which application has been obtained Canvas For design, in a category that offers a suitable application for millions of users from different cultures.
Best Rising Game
The new games offer a comprehensive design with a good user experience and great growth, and have a game MARVEL Strike Force.
Best upward application
And applied them SLOWLY Social networks.
Do not miss it:

The best apps are indispensable when buying a new Android phone

Best Silvi apps for Android phones and iPhone phones

Best travel apps for Android phones and iPhone

Best educational applications for Android and iPhone users

Best cooking apps for Android phones and iPhone

Best weather news applications for Android and iPhone

Free wallpapers for Android

Best tracking applications for Android and iPhone

Best fitness applications for Android and iPhone

Best reading apps for Android and iPhone phones

Best video editing applications for Android and iPhone phones
Source link